W'ere officially ready for a Toronto summer, and that means Torontonians are showing more skin in their outfits — finding ways to stay cool from the heat, while dressing cool on the streets. To pinpoint exactly what people are wearing for the season, we consulted two fashionable Torontonians who are all for incorporating fun trends into their wardrobes. According to them, here are the five fashion trends to look out for on the streets of Toronto this summer.
Jorts
Forget short shorts! Torontonians are embracing knee length denim this summer, aka "jorts" (a combination of jeans and shorts, of course). The best part about this comfortable fashion trend is that if you don't want to buy them, you can simply chop the legs of an old pair of jeans and voila, you're ready for summer.
Fashion folks are wearing them with graphic tees, tanks and crop tops, lacey or ethereal tops and even dresses. To the joy of some (and the great disappointment of others), the dress over pants trend has adapted. Jill Bulger, stylist and curator of Sad But Rad Vintage, says she anticipates "the continuation of denim and dresses but with longer denim shorts instead of jeans." Fortunately, jorts under dresses also provide the perfect solution for a summer bike ride through the city. It'll be easy to find this trend at practically any vintage store in the city, but for the widest selection, try Lost Boys Vintage in Kensington Market or Black Market on Queen West.
More bows
Bows were popular throughout spring fashion week and quickly became a go-to everyday accessory for stylish city people. Now that the season has changed once again, it's clear they're not going anywhere. This dainty DIY embellishment is such a fun and easy way to add an intentional detail to an otherwise standard outfit. You can wear them as a hair accessory or jewelry, tie them through your waist belt, your overalls or around the handle of a purse, or sew them right onto a piece of clothing. Popular materials include silk and yarn. No matter how you decide to incorporate bows into your summer wardrobe, you'll be adding a little bit of romance and whimsy to your outfit.
Sheer fabrics
Sheer fabrics are showing up in all sorts of ways, especially now that the weather permits them. A thin layer over bare skin is a dream when the sun is out, and more and more people are opting for transparent outfits with intentional undergarments peaking through. Lace has been a clear favorite for Torontonians and lace skirts or slips are especially coveted. Though they're often worn with nothing but undergarments, Maya Wohlfahrt, curator of vintage shop Spacey Maizie Vintage, likes to layer her lace skirt under a super grunge graphic tee. People are also choosing to wear vintage nightgowns and lingerie out of the house, often layered over other pieces. Visit the 100% Silk Shop on Dupont Street or Chosen Vintage on Dundas West to add some sheer fun to your wardrobe this summer.
Cowboy boots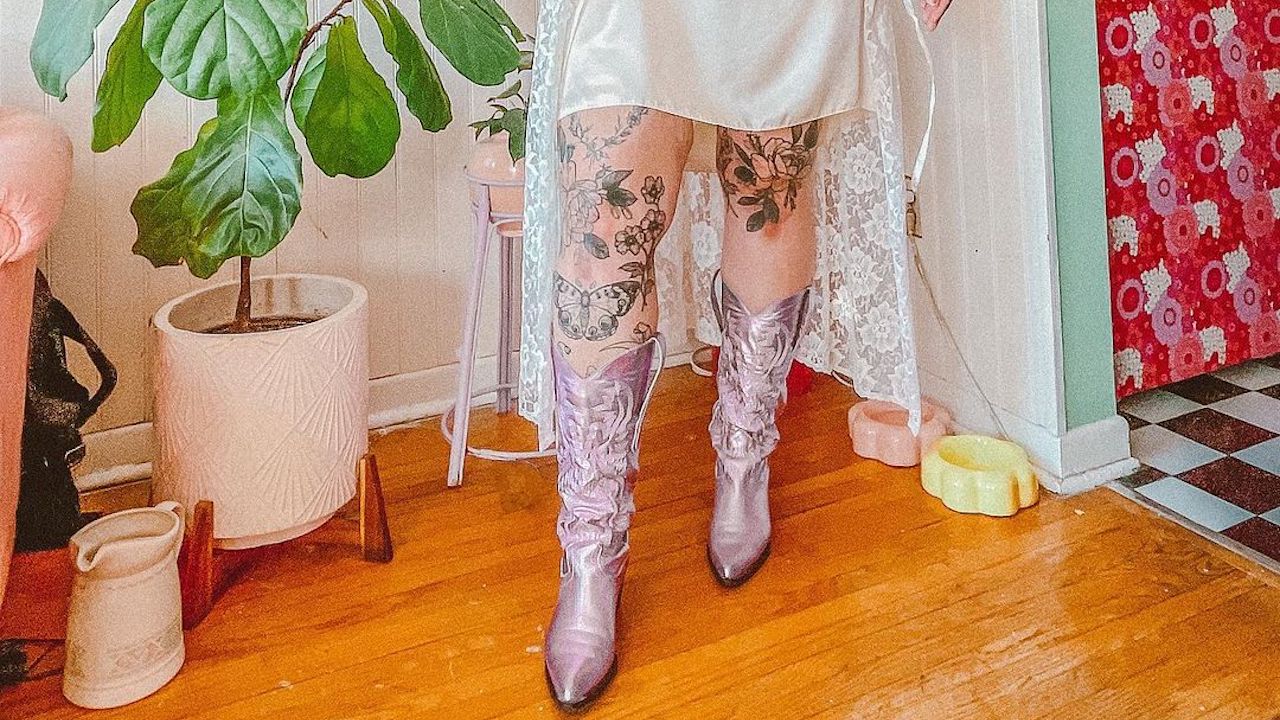 These western classics have been the Toronto fashion shoe of the summer for a few years now, and 2023 is no exception. There's something undeniably cool about a pair of vintage stompers, and even though they have a very specific aesthetic, Torontonians pair them with everything — denim shorts, skirts and long dresses, athletic shorts, you name it! Cowboy boots comply with no style rules. If you're new to shopping, you can even find boots in fun colors and textures, like these glossy lilac "yeehaw boots" from Aldo shoes, worn by influencer Luna Lindsay. Secondhand, you're more likely to find a variety of worn in leather styles in shades like warm brown, black and beige.
Contrast looks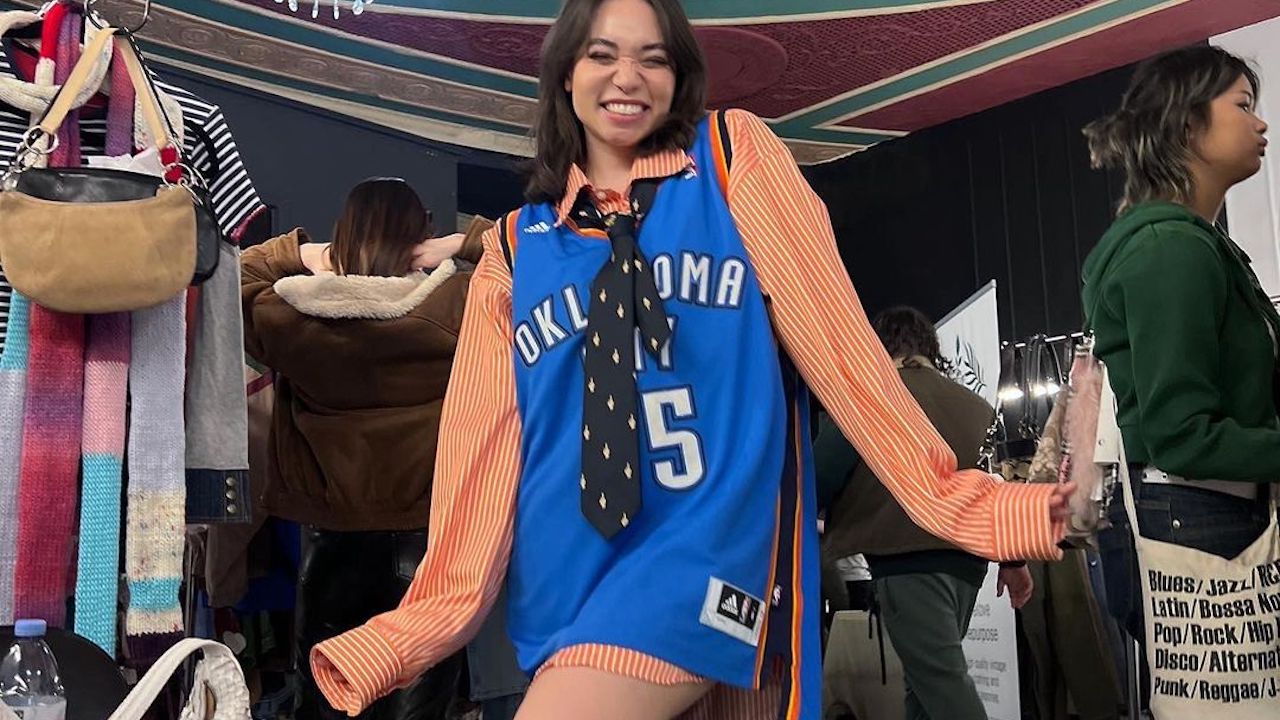 Wohlfahrt advises that contrast can make an outfit go from "nice" to "omfg", and that's all in the art of unexpected combinations. Wohlfahrt likes to see people mixing masculine and feminine styles in unique ways, like a tiny corset with soccer shorts. Bulger agreed, suggesting contrasting pairings like kitten heels with socks, baseball hats and dresses, and the mix of dainty and androgynous aesthetics. The trick is to layer, play around and really make it your own. This summer is all about self-expression.