Paris
–
After a series of men's fashion shows for a week, fashion week in Paris continued with presentations of haute couture collections. Kylie Jenner then marked attendance coutureweek with a dramatic and wild appearance.
The Schiaparelli fashion house show at Le Petit Palais kicks off Paris Fashion Week Haute Couture Spring-Summer 2023, Monday (23/1/2023). The event featuring designer Daniel Roseberry's latest creations was studded with stars.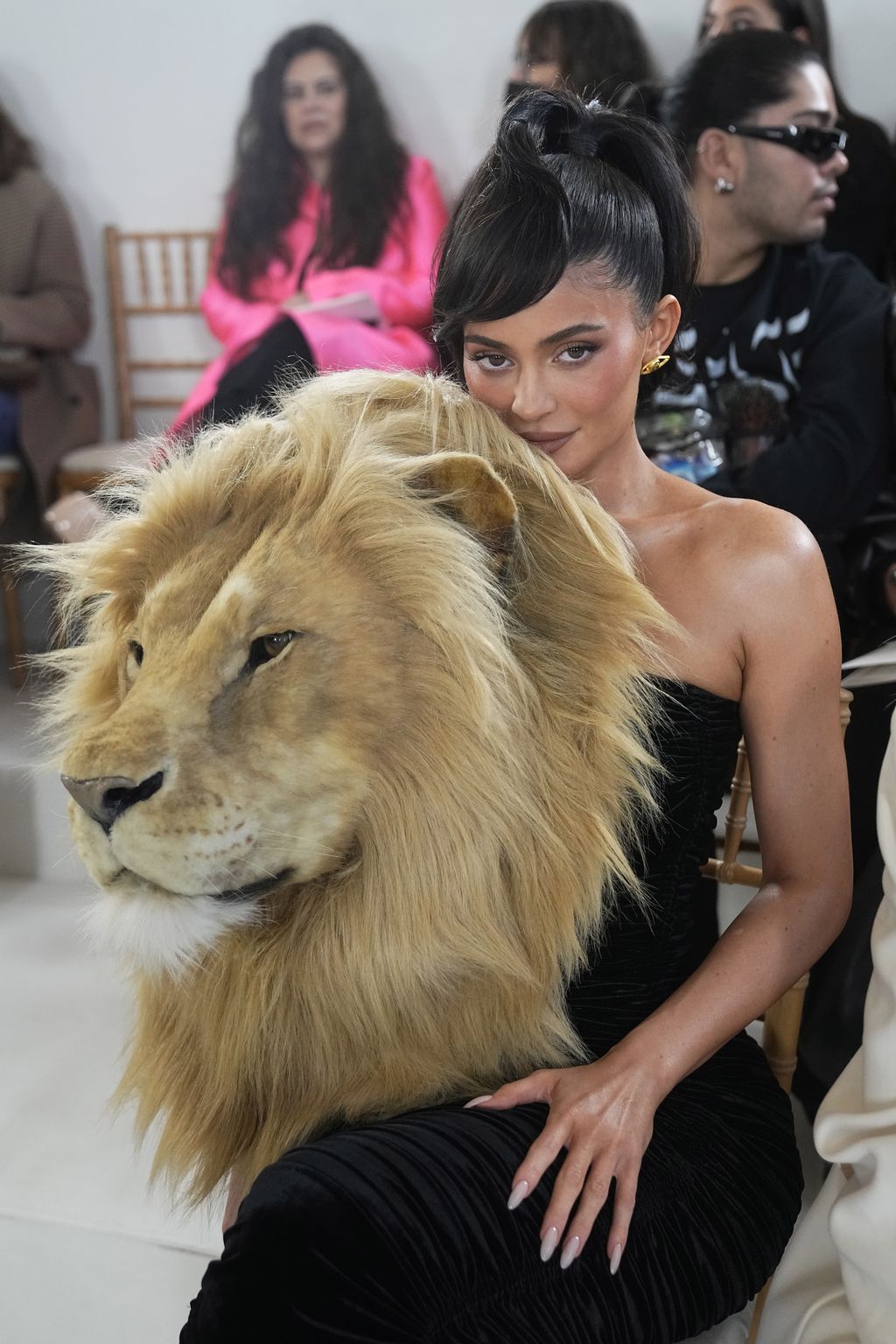 Kylie Jenner sits on front row Schiaparelli Haute Couture Spring-Summer 2023 fashion show. (Photo: AP Photo/Michel Euler)
Celebrity guests also gave their best 'surreal' style as is the hallmark of the Schiaparelli design line. Without exception, Kylie Jenner, who appeared in a black dress, successfully stole attention thanks to the original sized lion head that adorned the section body.
The silhouetted column dress with wrinkled material that tightly hugged her body was combined with Kylie handbags golden classic style. The accessory looks good with the shoes sling-backs decorated with gold fingers.
Of course appearance from head to toe the mother of two was Schiaparelli's offering. The dress she wore was really the latest.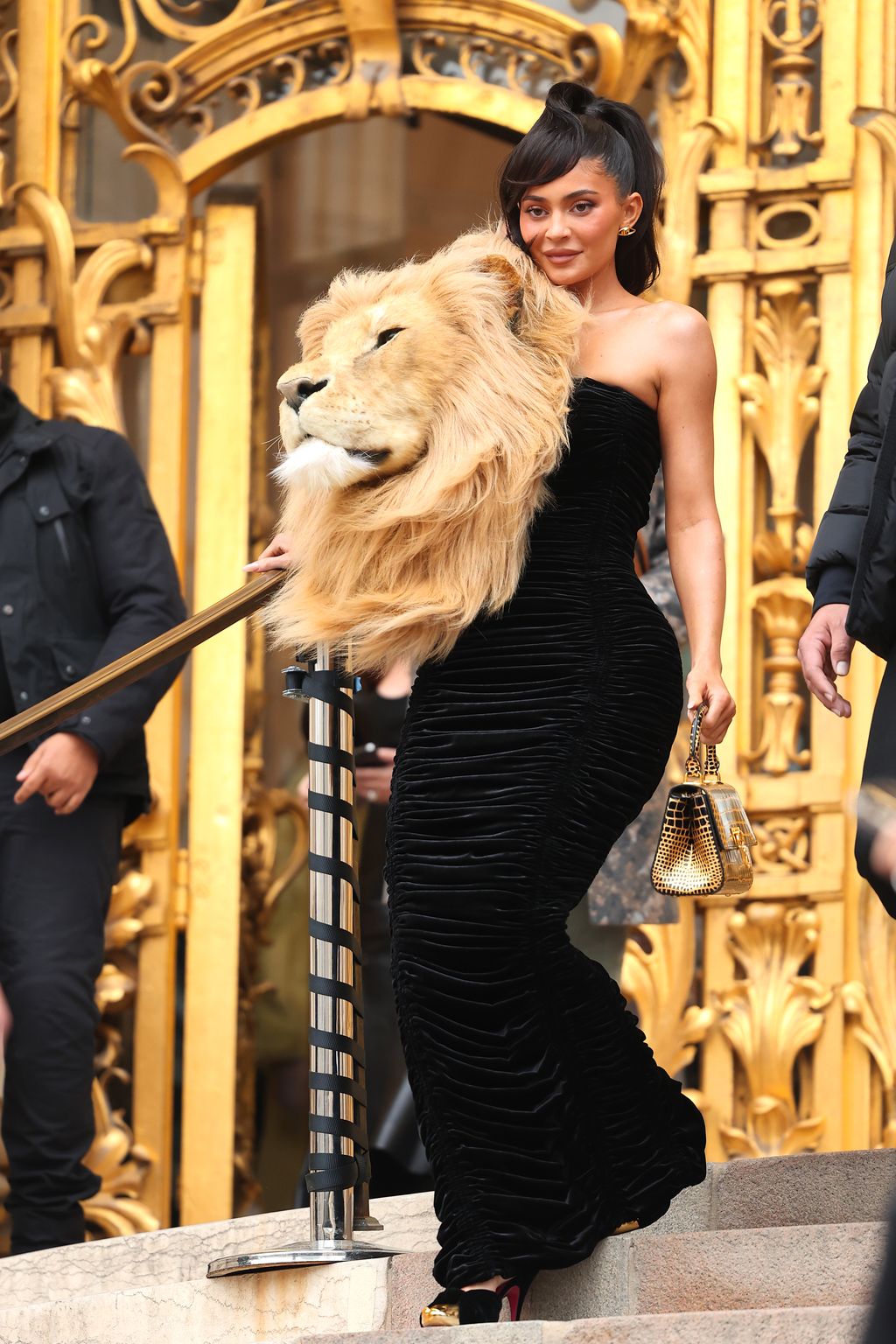 Photo: Jacopo Raule/Getty Images
Evidently, the same dress appeared on catwalks the demonstration. Is the famous model Irina Shayk who won the trust to demonstrate it.
In his official statement as quoted by CNN Style, Daniel admitted that he was inspired by a 14th century poem entitled 'Inferno' by the Italian writer Dante Alighieri. The poem raises the nine circles of hell which Daniel then interprets in the form of animals.
The leopard represents worldly lust, then the lion represents pride, and the she-wolf represents greed. The designer from Texas, USA, clearly applied the animal's head to a number of her haute couture dresses.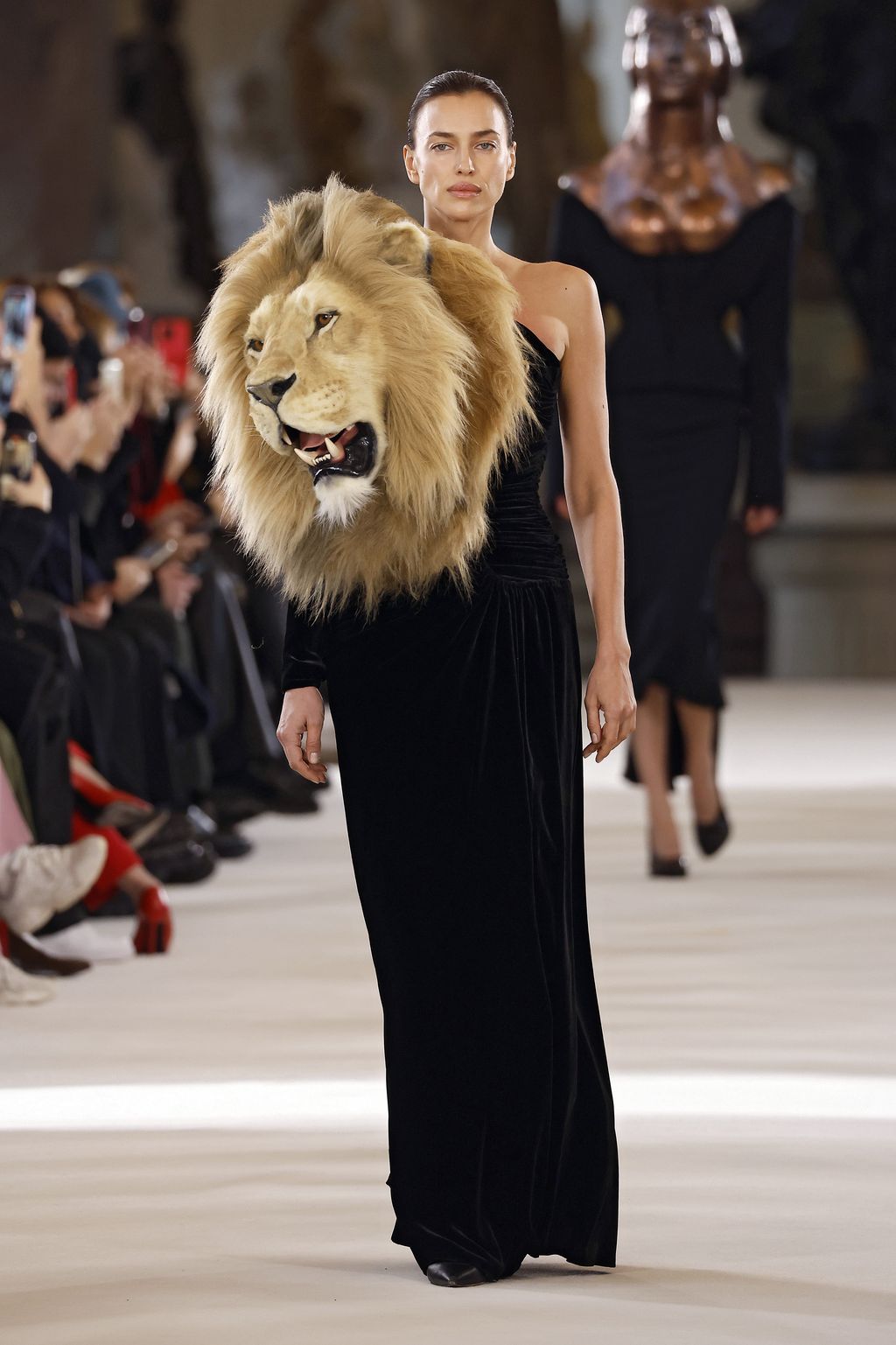 Model Irina Shayk's look wears a lion's-headed dress on catwalks Schiaparelli Haute Couture Spring-Summer 2023. (Photo: Estrop by Getty Images)
Even though it was emphasized in his statement that the decoration was 'faux-taxidermy' or not the art of preserving animal heads that are not real aliases, the reactions that have sprung up on social media have been less than positive.
Maybe that aligns with the philosophy that Daniel espouses for this collection. "We are reminded that there is no concept of heaven without hell, no joy without sorrow, no idea of ​​creation without dispelling doubt," he wrote.
Watch Video "The Appearance of Kylie Jenner and the Lion's Head that Steal the Attention"
[Gambas:Video 20detik]
(sg/sg)