If you are a couture lover, you won't want to miss the Dolce & Gabbana Alta Moda 2023 event! From the sighting of glamorous A-list stars, to the breathtaking scenery as well as architectural backdrops; plus of course, a fabulous runway show. DG is serving us everything a high fashion addict could ever want.
Nevertheless, why choose to go to Puglia? The fashion house kindly explains their reasons in a short statement. Regarding their one of a kind couture extravaganza, Dolce & Gabbana states,
"The extraordinarily picturesque location of Alberobello (a unique place that is being used for the Haute Fashion Show); a UNESCO World Heritage site, adorned with its symbolic "trulli" welcomes the refined creations of DG Alta Moda. Amidst the iconic district of Rione Monti and the stunning Via Monte Nero, exquisite made in Italy DG Fatto A Mano pieces will display and embrace tradition, celebrating the profound heritage and craftsmanship of this unique destination.

DG Alta Moda stands as a living testament to Puglia's culture. Honoring its ancient artistry, the collection celebrates the region's beauty and cherished traditions, creating a harmonious blend of heritage and contemporary elegance. The essence of made in Italy's finest craftsmanship, meticulous DG Fatto A Mano in every stitch and detail.

[For example] The mini dress [shown during the show] is crafted by hand with glossy raffia ribbons, mirroring the skill of the local artisans weaving wicker baskets."
Alta Moda 2023: Dolce & Gabbana in Puglia Attended by Angela Bassett + Kerry
Sounds like a gorgeous, artistic event. And a very large crowd came out to take it all in. Some cool quick facts about this Alta Moda Puglia event include:
10 rental properties involved
Over 500 guests from 35 countries
65 national and international press journalists
650 people who will make the event happen
7,800 overnight stays booked in 24 hotel facilities
150 commercial activities employed
A total of 2,000 people among suppliers, performers, models, security officers and workers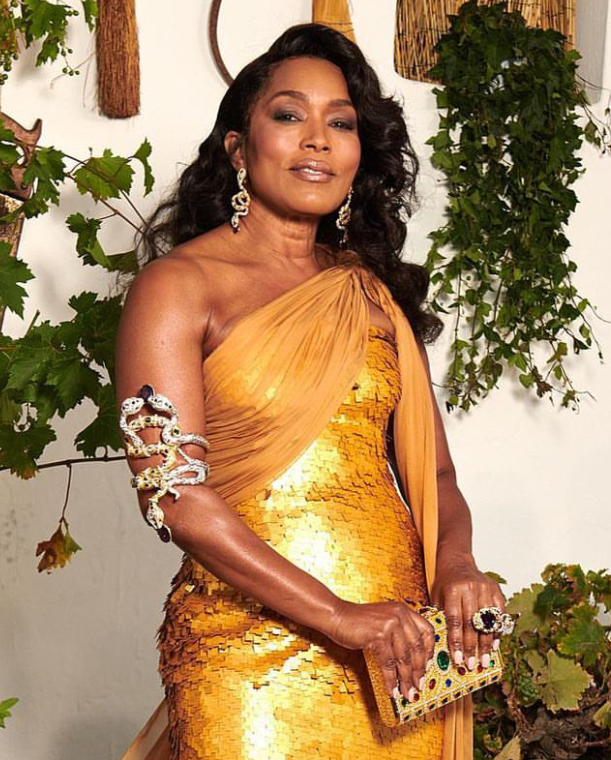 As one can see, to pull off a massive event of this size, it takes a village. And that village is currently brimming with tons of star power! For instance, actresses Angela Bassett and Kerry Washington were both in attendance.
Both ladies are a VISION to hold in various Dolce & Gabbana designs. Kerry wears a noir style with exquisite jewelry pieces. While the always elegant and stunning Angela Bassett adorns herself in a radiant gold gown. Just beautiful!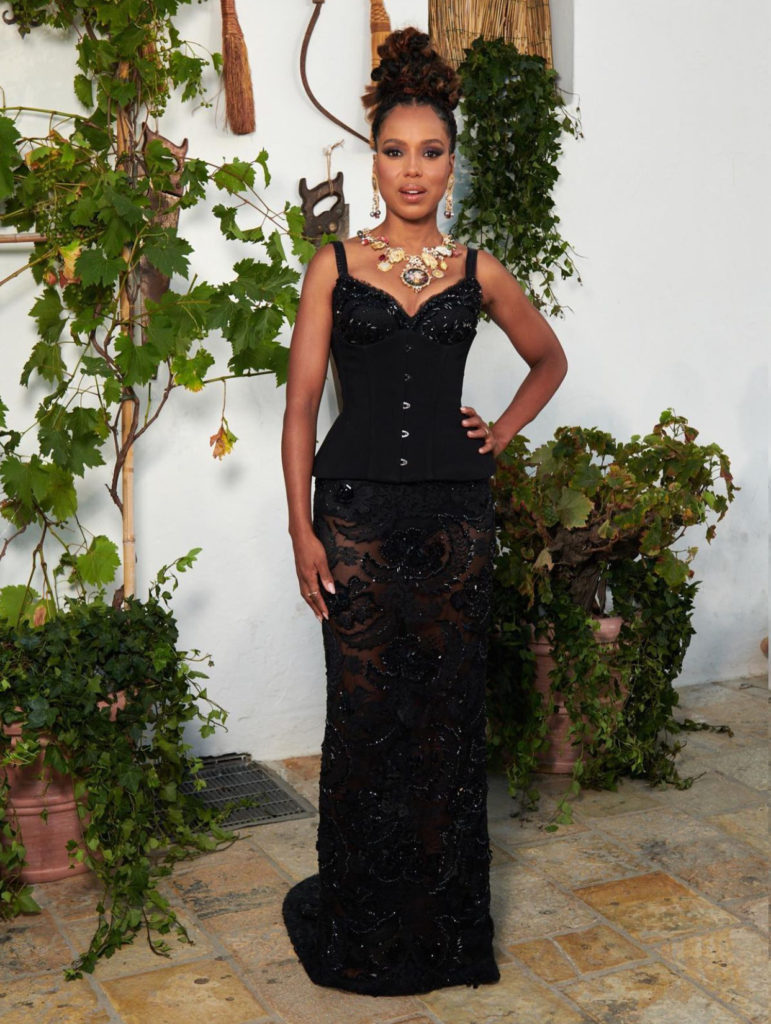 Furthermore, Washington took to social media platforms, Instagram to share her feelings on witnessing the fashion event. she states,
"What a privilege to be immersed in so much beauty and culture and history and artistry and rich tradition. Truly grateful to have witnessed the DG Alta Moda show. BRAVA DOLCE & GABBANA!"

**Want Even More Beauty, Lifestyle, Hair, Fashion as well as Celebrity Style Sighting News, Insights as well as Trends? Well Honey do we have something special for you! Slide on over to our TikTok or Inspo filled Pinterest! Click HERE**
Thoughts on how Alta Moda 2023: Dolce & Gabbana in Puglia Attended by Angela Bassett + Kerry? Well let's connect then! We're always around and love to hear from you. Therefore, join the discussion and talk all things 1966 Magazine; fashion as well as celebrity style sighting related to us by dropping a comment like its hot down low. Or also hit us up on our TikTok, Instagram (1966mag); Tumblr, Pinterest or tweet us @1966magazine.