CLAIM: The World Economic Forum has declared that "fashion will be abolished by 2030" and that "humans will all wear a uniform."
AP'S ASSESSMENT: False. The WEF has never called to abolish fashion, a spokesperson for the organization told The Associated Press. Claims otherwise originated in an article by a website known for publishing misinformation, which is misrepresented a 2019 report which merely suggests ways to reduce consumption-based emissions and has no connection to the WEF.
THE FACTS: Social media users are sharing an erroneous article as evidence that the World Economic Forum — an organization best known for hosting an annual conference of business and political leaders in Davos, Switzerland — wants to stop people from showing their own individual style in the near futures.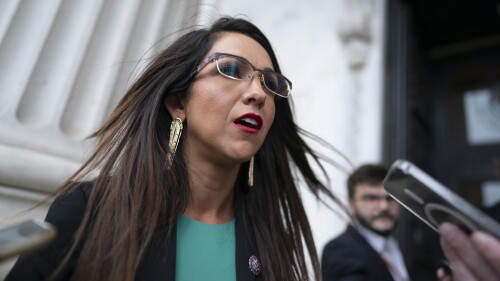 CLAIM: President Joe Biden was impeached for high crimes and misdemeanors in June 2023.
AP'S ASSESSMENT: False. Biden has not been impeached.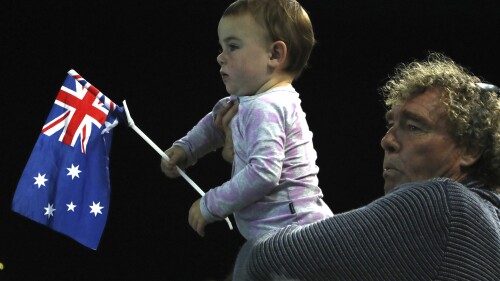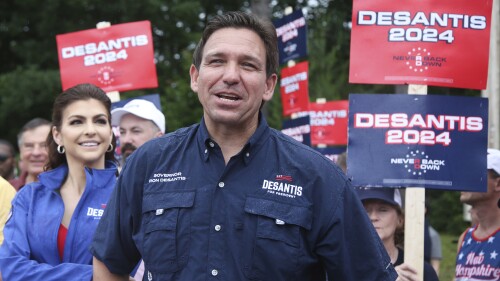 CLAIM: The quote below Florida Gov. Ron DeSantis' high school yearbook photo reads: "My Mount Rushmore is Jesus, Sir-Mixes-a-Lot, and Nintendo 64."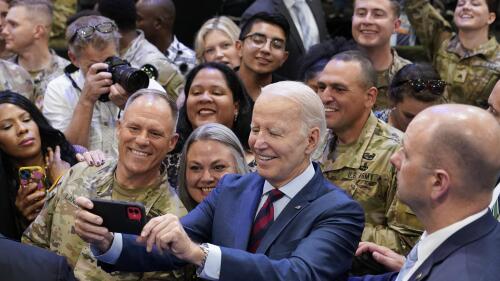 CLAIM: President Joe Biden caught on camera sniffing a baby.
AP'S ASSESSMENT: False. The loud sniffing sound was added to the original videowhich merely shows the president learning in to speak with a baby being held by its mother at a recent event.
"WEF Says Fashion Will be Abolished by 2030: 'Humans Will All Wear a Uniform,'" reads the story's headline. The article was published by The People's Voice, a website previously known as News Punch that has published numerous stories based on conspiracy theories and others fabricated information.
One tweet that shared a screenshot of the article had received more than 25,000 likes and more than 8,900 shares by Friday.
But the article is based on a misrepresentation of a report that neither calls for anything of the sort, nor has anything to do with the WEF.
"The World Economic Forum has never called to abolish fashion," Yann Zopf, a spokesperson for the WEF, wrote in an email. "These are false claims to discredit the important work that the World Economic Forum does on serious global challenges."
The People's Voice article cites a 2019 report titled, "The Future of Urban Consumption in a 1.5°C World." But the report wasn't authored or funded by the WEF, nor was it related to the organization in any other way.
The report was actually co-authored by C40 Citiesa global network of mayors working to fight climate change; Arup, an engineering consulting firm; and the University of Leeds. It states that it was funded by Arup, the university, and Citi Foundation, the philanthropic arm of the global investment bank.
In a section on clothing and textiles, the report does not suggest banning fashion or forcing uniforms on society. Rather, it emphasizes how clothing and textile waste contributes to consumption-based emissions and argues that these emissions could be reduced if people limit the number of clothing items they buy each year. Eight pieces per person, per year by 2030 would be a "progressive target," according to the report, and three pieces "aggressive."
The WEF has similar initiatives to C40 Cities, but the two organizations are independent of each other, Zopf said. He confirmed that the WEF has funded neither C40 Cities nor the 2019 report.
The WEF has long been the subject of conspiracy theories and a repeated target for misinformation.
The People's Voice did not immediately return a request for comment.
___
This is part of AP's effort to address widely shared misinformation, including work with outside companies and organizations to add factual context to misleading content that is circulating online. Learn more about fact-checking at AP.