Paris
–
After Brad Pitt and a number of male celebrities chose skirts as their flagship subordinates on the red carpet last year, the trend continues on the stage of menswear world fashion week this year. Skirts are projected to color the men's fashion trend in 2023.
The spotlight was on actor Robert Pattinson at the show for Christian Dior's latest fashion collection which was held in the Paris Fashion Week Menswear Fall/Winter 2023 series recently.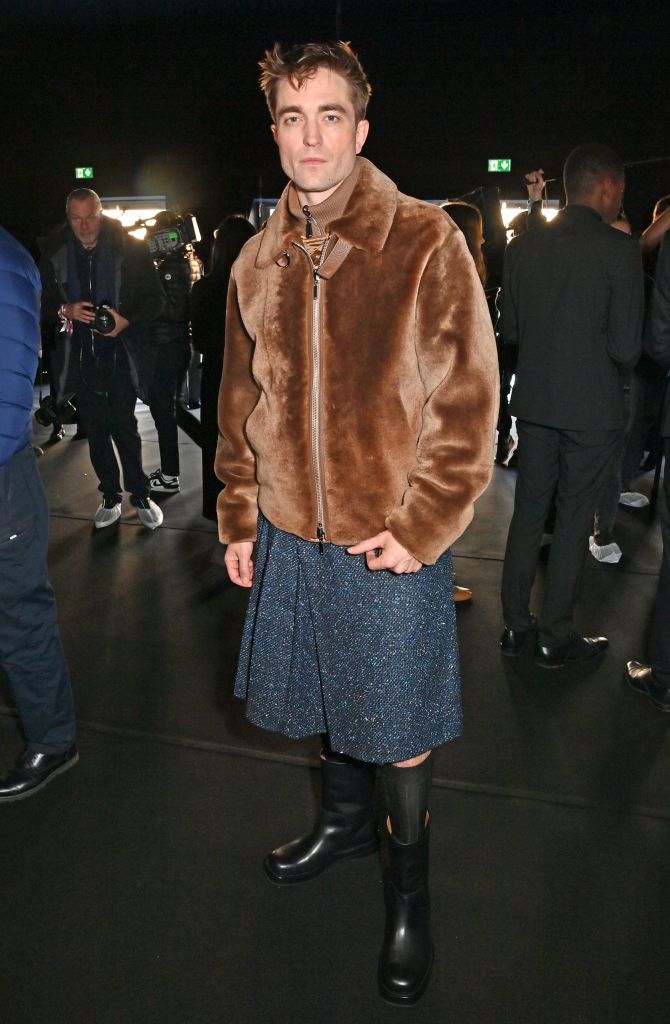 Robert Pattinson's style at the Dior Menswear Fall/Winter 2023-2024 fashion show. (Photo: Corbis via Getty Images/Stephane Cardinale – Corbis)
Famous for his image as a gentleman 'cool', who plays Batman in the movie 'The Batman' (2022) wears a brown bomber jacket combined with a black woolen skirt as a bottom. Also complete the style, a pair boots black skin ones edgy.
Robert Pattinson wasn't the only man to preen himself in a skirt at the Dior show. Skirts dominate the appearance of the models on the catwalk presenting the latest creations of Kim Jones, creative director of the French fashion house's menswear division.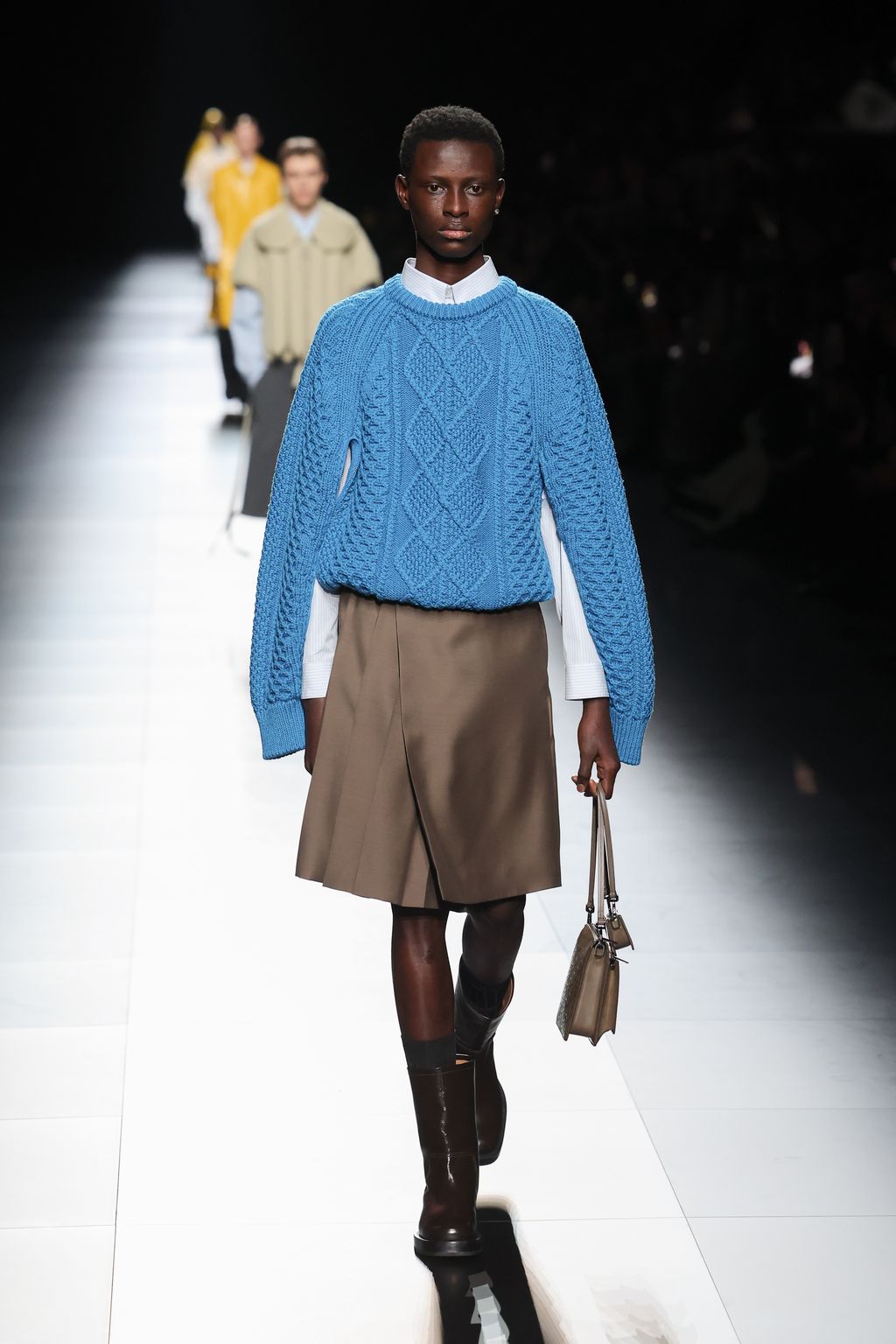 Skirts dominate the Dior Homme Menswear Fall-Winter 2023-2024 menswear collection designed by Kim Jones. (Photo: Victor Boyko/Getty Images)
For this collection, Kim Jones draws inspiration from the poem 'The Waste Land' by TS Eliot. Born in the United States, this 20th-century writer grew up living in England until his death in 1965. Yves Saint Laurent's Dior collections also inspired Kim (Yves joined Dior in 1958 to replace the deceased founder).
Kim did not clearly explain why she included a skirt in this collection. However, Kim's background as an Englishman is no stranger to tartan skirts (read: kilts) as the traditional dress of Scottish men, as well as the affinity of TS Eliot. with England likely having a big hand in the choice.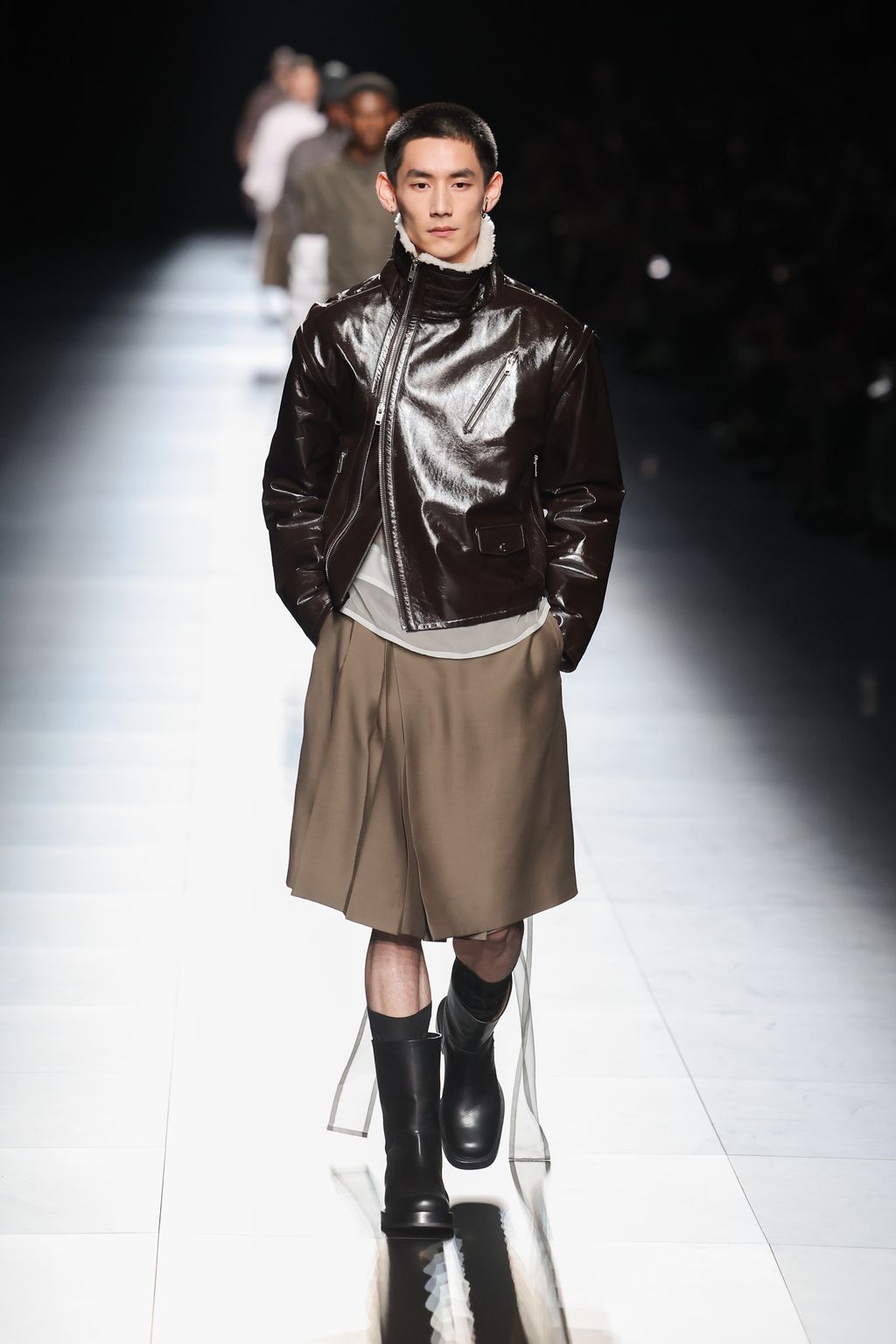 (Photo: Victor Boyko/Getty Images)
At the Givenchy show, creative director Matthew M. Williams tried to deconstruct men's formal attire with interesting styling that involved skirts.
"While doing extensive research for this collection, with all the references I gathered about men and their clothing from the 20th century, I was increasingly drawn to the concept of formality," said the US designer was quoted as saying by Vogue.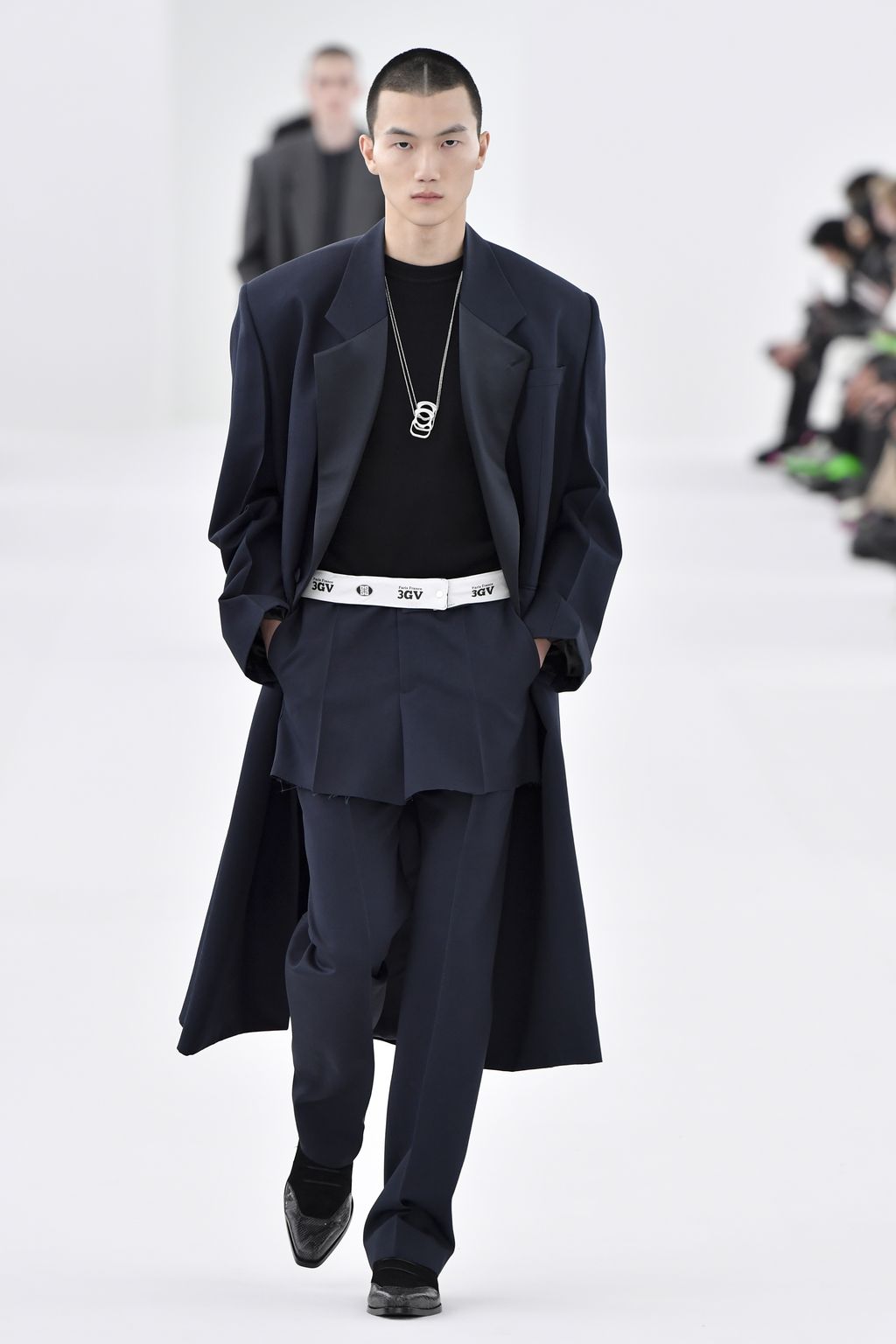 Givenchy Fall/Winter 2023-2024 menswear collection. (Photo: Victor VIRGILE/Gamma-Rapho via Getty Images)
The result, a formal suit that blends with outfits urban breath like a jacket hoodiescargo shorts with a twist unfinishedand activewear in the form of sweatshirts or sweatpants. There are a number of looks that emphasize layering with skirts. "Sweat-skirt," as Matthew called it.
Saint Laurent Creative Director Anthony Vacarello developed the concept for the men's skirt in a cropped sweater silhouette that extends to just above the knee. This collection is Anthony's statement of equality.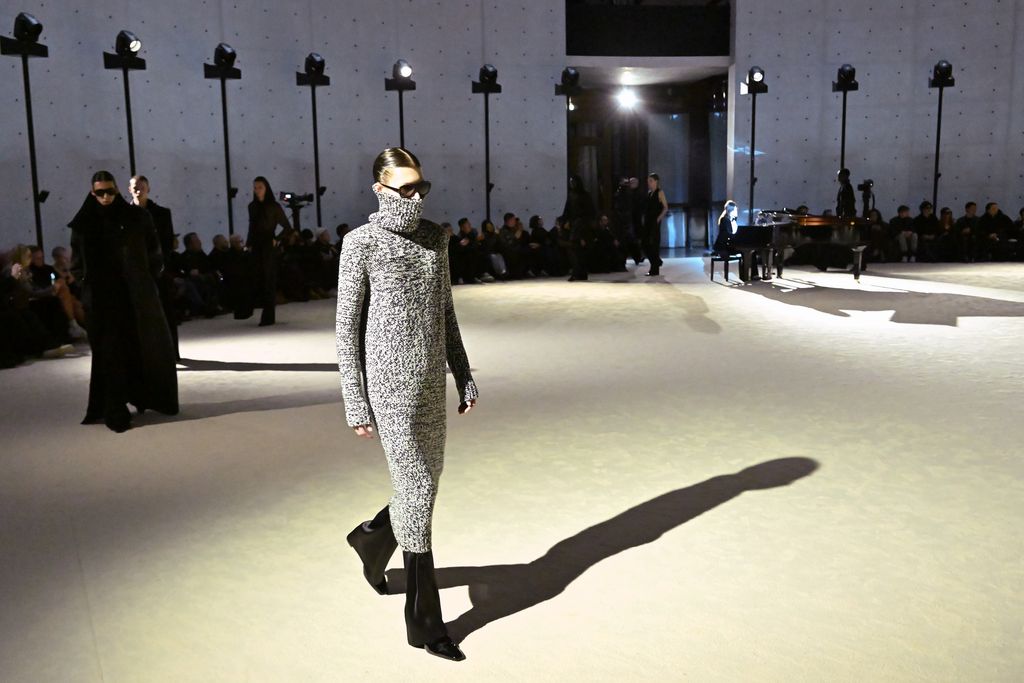 Saint Laurent Menswear Fall-Winter 2023-2024 Collection. (Photo: Stephane Cardinale/Corbis via Getty Images)
"I want to make this collection as one individual. So, women can be men, and vice versa. There is no difference. I want them to be on the same level, not separated," said Anthony Vacarello.
Kenzo and Issey Miyake's show at Paris Fashion Week was also marked by a choice of skirts or dresses. Designer JW Anderson also included a skirt for his latest collection which was presented at Paris Fashion Week.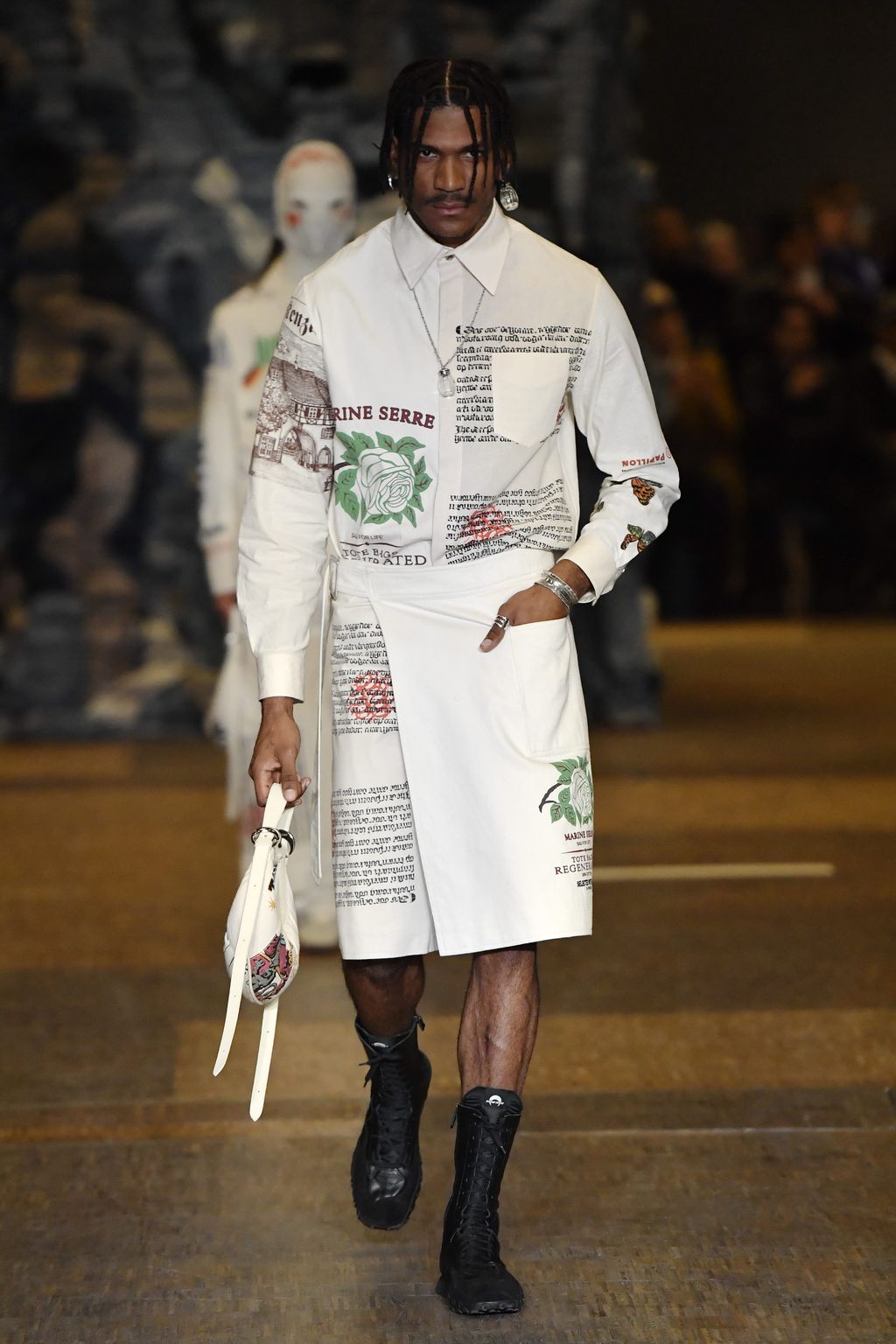 Marine Serre Fall/Winter 2023-2024 Collection (Photo: Victor VIRGILE/Gamma-Rapho via Getty Images)
The trend of men wearing skirts has been around for a long time
The history of men wearing bottoms like skirts can actually be traced back to the times of the ancient Roman and Greek empires. However, men are slowly starting to abandon skirts as everyday clothing.
The peak was in the 18th century or when the Industrial Revolution occurred. "Long flowing fabrics don't work well with jobs involving fast power machines," says Carl R. Friend, admin of Master Barista, a forum on line for men who like to wear skirts, told CNN Style.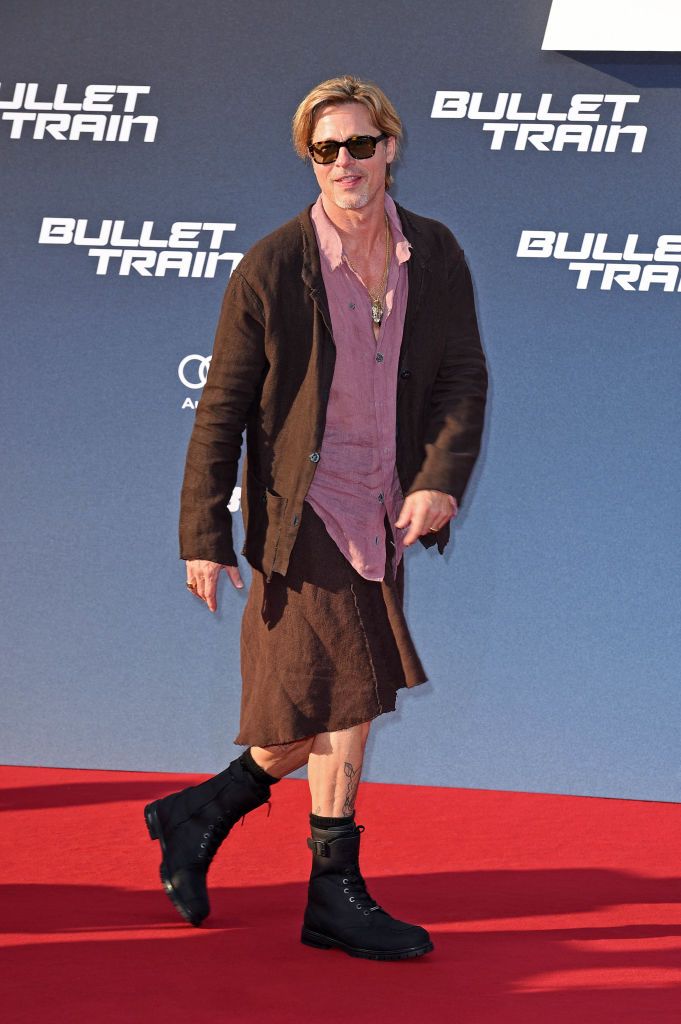 Brad Pitt wears a skirt while attending the premiere of 'Bullet Train' in Berlin, Germany, in July 2022. (Photo: Doc. Tristar Media/WireImage)
The political turmoil that occurred in France due to the French Revolution, added Carl, also contributed. French men, especially from among the elite, who are known to have a sense of flamboyant style suddenly 'moved' to clothes that are more practical and full of symbols of nationalism in color choices.
In recent years, skirts for men have slowly shown their existence. Male celebrities like Harry Styles made history as the first man to be photographed in a skirt for the cover of Vogue two years ago, although his appearance sparked debate over gender identity. In fact, this controversy did not dampen Jefri Nichol's intention to preen in skirts and dresses in Indonesia.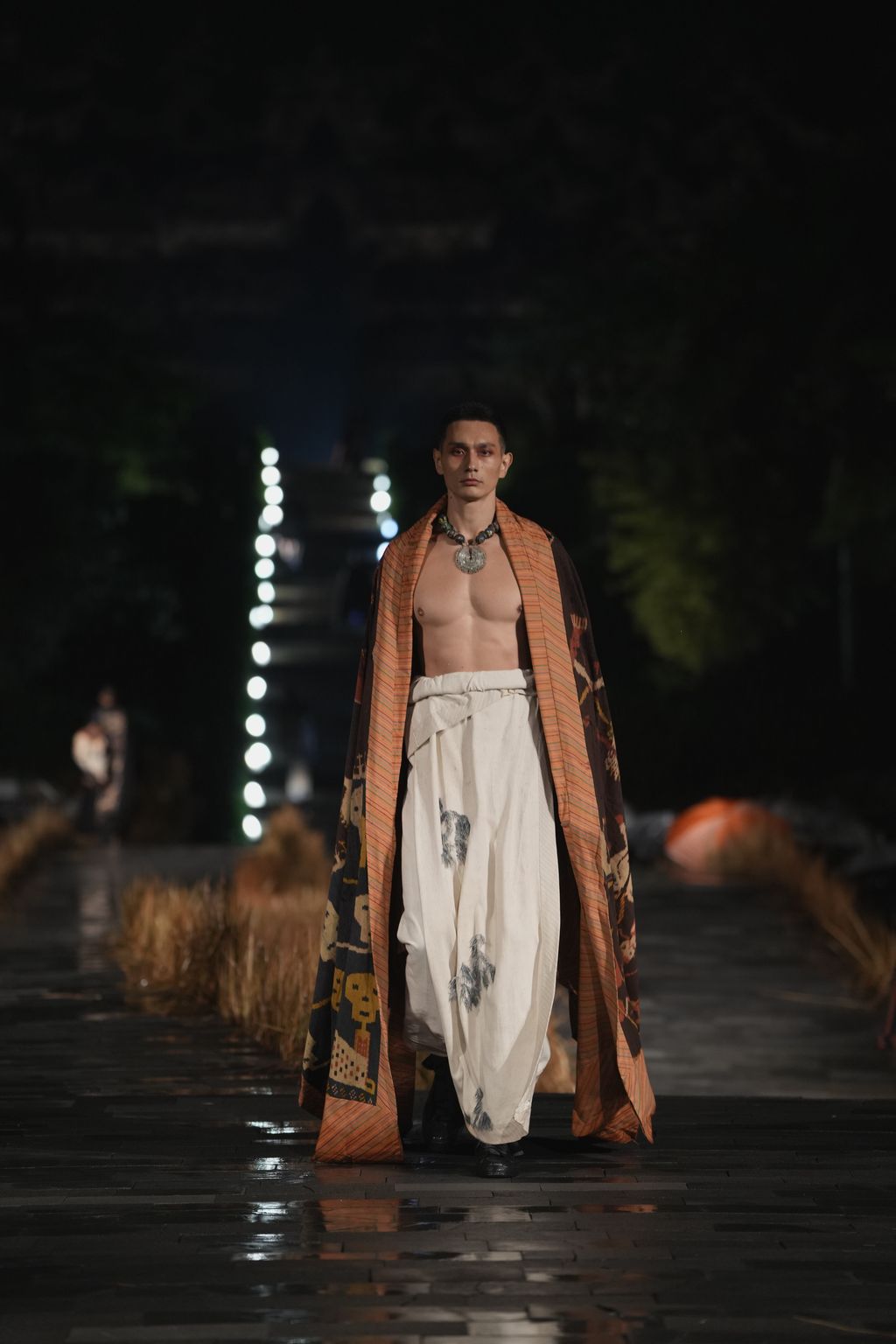 The demonstration of the Autumn Winter 2023 Collection designed by Edward Hutabarat at Borobudur Temple last November featured men wearing sarongs and coats from Sumba weaving. (Photo: Doc. Edward Hutabarat)
The idea of ​​men wearing skirts may still feel foreign in Indonesia. However, Indonesia has known the concept of men in sarongs for a long time. Perhaps we can take advantage of the euphoria of the men's skirt trend to popularize the 'sarong' style as an effort to preserve Indonesian literature.
Watch Video "The Appearance of Kylie Jenner and the Lion's Head that Steal the Attention"
[Gambas:Video 20detik]
(sg/sg)