Prince Emanuele Filiberto of Savoy is ready to give up his title in honor of a more modern approach to the monarchy.
The Italian prince confirmed to Fox News Digital that he plans to renounce his claim to the throne for his daughter, Princess Vittoria.
The 19-year-old, who is currently studying political science and art history in the UK, is also a fashion model with about 85,000 followers on Instagram.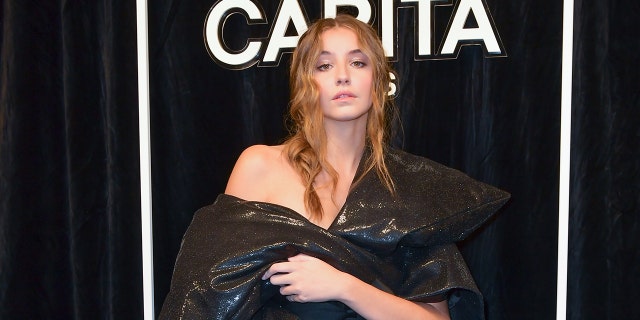 "We are in a world where there are a lot of changes, a lot of quick changes, and I really like the approach that today the younger generation can [take on] uncertain matters," said the patriarch. "I do not want to, let's say, block my daughter until I become very old and perhaps take some wonderful things [away from her] that she could do."
"At the moment, she's studying," he said. "She also needs to do her life and her career because we are not a reigning monarchy. She has to work to earn money. She loves art history, she wants to open a gallery, she wants to work with young artists. … When I feel she is ready, [I would be] very pleased to do a step behind and let her take on the role of chief of the royal family in Italy."
The Telegraph first reported the 50-year-old's plans on June 7. According to the outlet, the House of Savoy ruled from 1861 to 1946. At that time, the country was known as the Kingdom of Italy. The House of Savoy was established in the 11th century.
CROWN PRINCE HUSSEIN OF JORDAN'S ROYAL WEDDING: PRINCE WILLIAM, KATE MIDDLETON JOIN VIPS AT LAVISH CEREMONY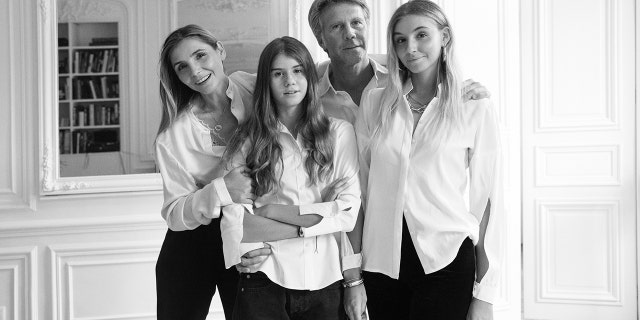 Italians voted to abolish the monarchy and become a republic after the family's disastrous support of dictator Benito Mussolini. The family fled to Rome in 1943 to avoid an invading German army, People magazine previously reported. According to the outlet, King Umberto II left for Portugal, and male heirs of the royal family were banished from Italy until 2002. At the time, Parliament voted to end the exile and allow them to return as ordinary citizens. Umberto II, Italy's last reigning king, passed away in 1983 at age 78.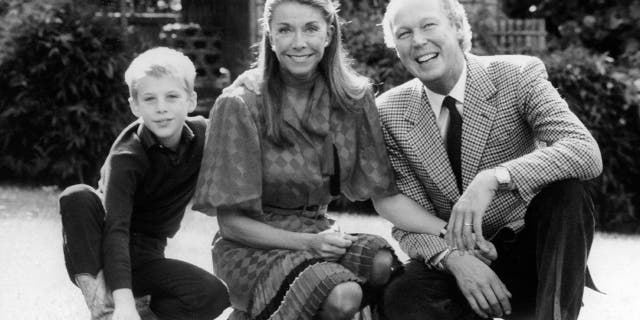 Filiberto noted that two years ago his father, Prince Vittorio Emanuele, changed an ancient custom known as the Salic Law, which excluded women from the line of succession. The 86-year-old's decree grants his granddaughter the power to eventually lead the family.
Filiberto is a father of two daughters. His youngest, Princess Luisa, is 17 and in boarding school at Oxford.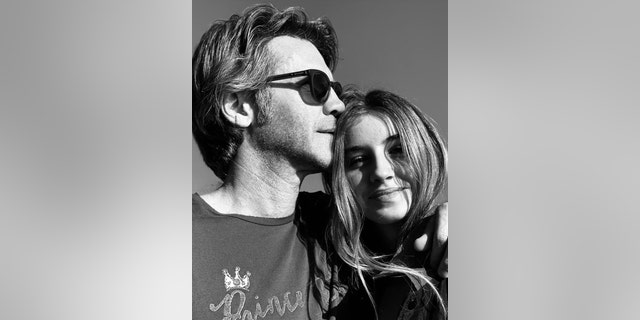 "Today, there is no use to have a Salic Law," Filiberto said. "My father firmly believes that whether you're male or female, you're just as good to take over. Perhaps the sensibility of women makes them even better to approach things."
According to Filiberto, he said Vittoria was happy with the decision, one that was carefully discussed within the family. While the Savoy family has no ruling power in Italy, Vittoria will eventually run their charities, which spent a reported $1 million last year. The Telegraph noted that this year they plan on building a music school that was destroyed by last month's devastating floods in the northern region of Emilia-Romagna.
CLICK HERE TO SIGN UP FOR THE ENTERTAINMENT NEWSLETTER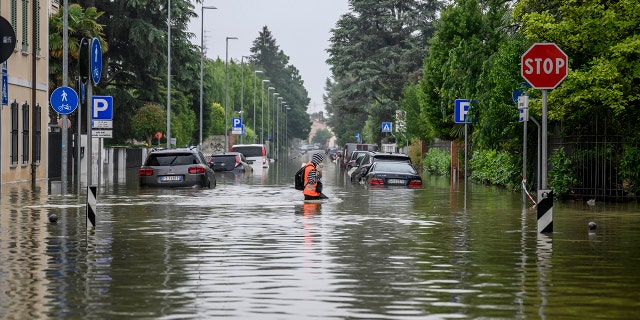 But for now, education comes first, Filiberto said.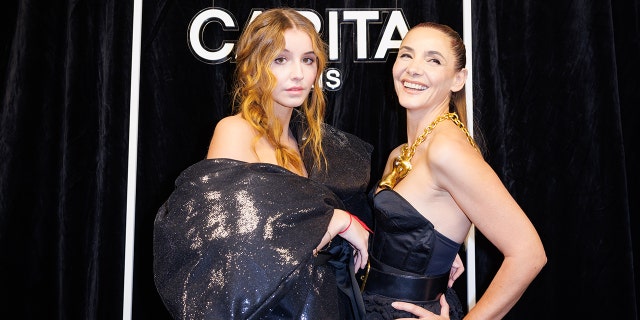 "She needs to study the history of her family and be more involved," he said. "But I really think Vittoria has all the capacity to take over the House of Savoy and bring it to the 22nd century. Let's say… Vittoria has always been aware of what is happening in our world. For example, [at] the beginning of the war in Ukraine, she immediately went with the Red Cross [to] the border of Poland to … help young people and mothers who were crossing the borders."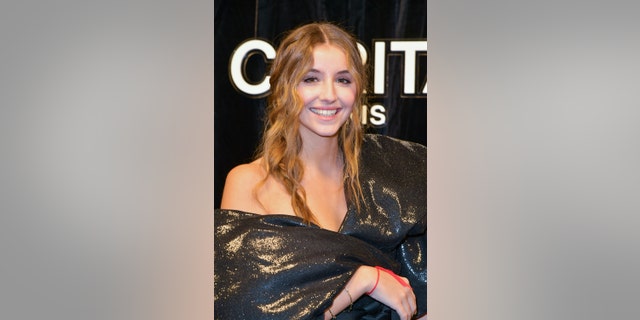 WATCH: ITALIAN PRINCE EXPLAINS DECISION TO RENOUNCE THRONE TO FASHION MODEL DAUGHTER, 19
"… She, like many young people, wants to make things better in our world," he continued. "Perhaps someone like Greta Thunberg helped [other young people] to do so. She realized their awareness of what was happening around the world. And I think younger people are much more reactive than we old people can be. Younger people are much more concerned about our world."
While Vittoria has been labeled as a social media influencer by the press, Filiberto said she's "much more than that."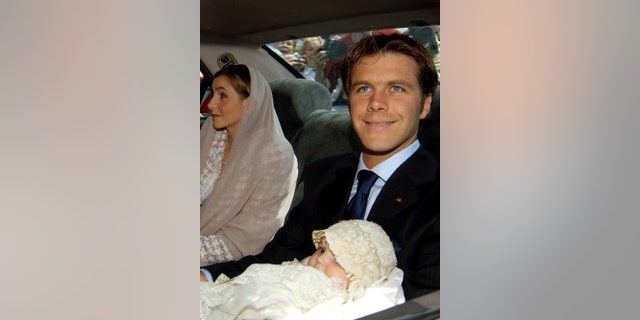 "She always gets very cross when the newspapers call her 'Influential Princess' or 'Instagram Star,'" he said. "She always says, 'No, I'm studying political science and art.' And it's true that young people, young girls like to take pictures and things like that. She does some modeling and collaborations with brands. But … if you can use Instagram, TikTok or whatever to bring awareness … it's something beautiful. And why not? [Social media] isimportant today. It's also a responsibility to have a large following because you can really connect with people."
Filiberto said that over the years he's been fiercely protective of his daughters. And in the UK, Vittoria is enjoying her life in anonymity as she focuses on her studies. This summer, she'll be working at an art gallery.
PRINCE JOACHIM OF DENMARK ANNOUNCES MOVE TO AMERICA AFTER HIS CHILDREN LOSE THEIR ROYAL TITLES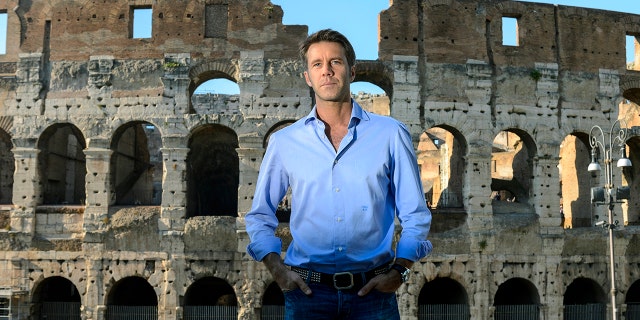 "She will work because it's important that she knows what work is," he said. "She takes the subway in London. She is a young girl like a lot of young girls. … I don't want her to be raised in this kind of princess way … she needs to know what life is, what work is, how to gain money, the importance of knowing the value of money and [see] other realities. She needs to know as much as possible about the world that surrounds us. … I was much more protected. I was in a big boarding school. I couldn't go to Italy for 30 years. I was in exile. So, all the work I'm doing is to open the [doors] for [my daughters] to have a normal life."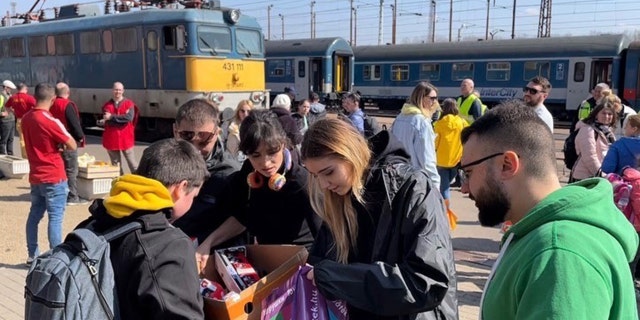 "These are young girls, normal girls who come from an important family … a dynasty. It's important to do both things," he added.
Filiberto said there is no crown to fight over. There are zero plans for a monarchy to be restored in Italy. For many Italians, they prefer it that way. Over the years, Filiberto has attempted to carve out his path as a nonworking royal, including launching a food truck in Los Angeles as well as competing on Italy's version of "Strictly Come Dancing," among others.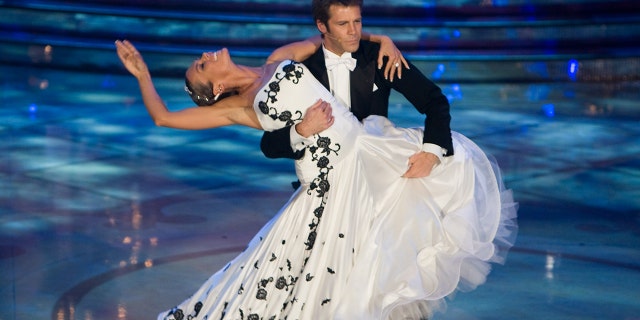 "Today, Italy is a republic," he said. "It's been a republic for more than 70 years. And it is a strong republic … I think we can have another role in supporting the republic. We have our history, our values ​​… we could promote a lot of initiatives. There's no need to restore a monarchy. You can do a lot of good things without this. I've read a lot of comments like, 'He's speaking about abdicating, but there is no more monarchy.' Yes, but the House of Savoy is a lot of other things besides a monarchy. We have our dynastic orders. There is a big family. … So even though there is no monarchy in Italy, there are a lot of things the House of Savoy can do in Italy and also abroad."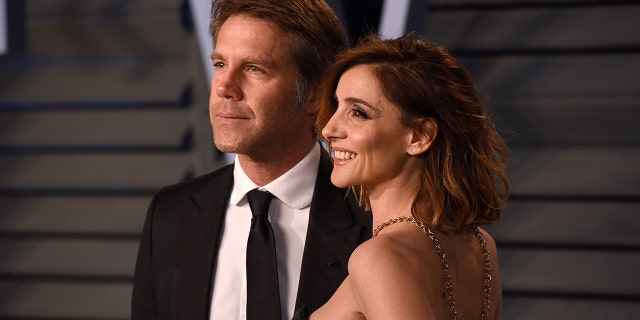 One thing Filiberto is looking forward to once he hands over the reins to Vittoria?
PRINCE HARRY'S UK COURT BATTLE: ROYAL FEARED BEING 'OUSTED' OVER 'DAMAGING' RUMOR THAT JAMES HEWITT IS HIS DAD
"Retirement," he quickly answered before laughing. "No, you never retire. You know, I've been working since I was very young. I followed my father [and] I took over a lot of things a long time ago. I had the chance to enter Italy when I was 30 years old. I visited and did official trips in all of Italy. I met incredible people. So, I'm very fulfilled. I'm very happy. I don't know what my life will be like. … Even if I'm not there to … still work with my daughters, I like the idea of ​​them being the new faces of the House of Savoy."
Fox News Digital's Tracy Wright contributed to this report.