This year's biggest night in fashion honors the legendary couture designer, Karl Lagerfeld. Moreover, if you are going to honor such an iconic figure with a stylish garb, you best believe any makeup accompanying such looks needs to be just as fabulous and ON POINT. The Met Gala 2023 Beauty trends and designs not only did not disappoint; but are excellent makeup ideas for us all to immolate and include into our own personal routines!
We got the gorgeous details on Mary, Paris and supermodel Adut straight from their amazing MUAs! Read on to learn about the inspiration behind their makeup looks and how to recreate them.
Met Gala 2023 Beauty: Get Paris Hilton, Mary J Blige, and Adut Akech's Looks!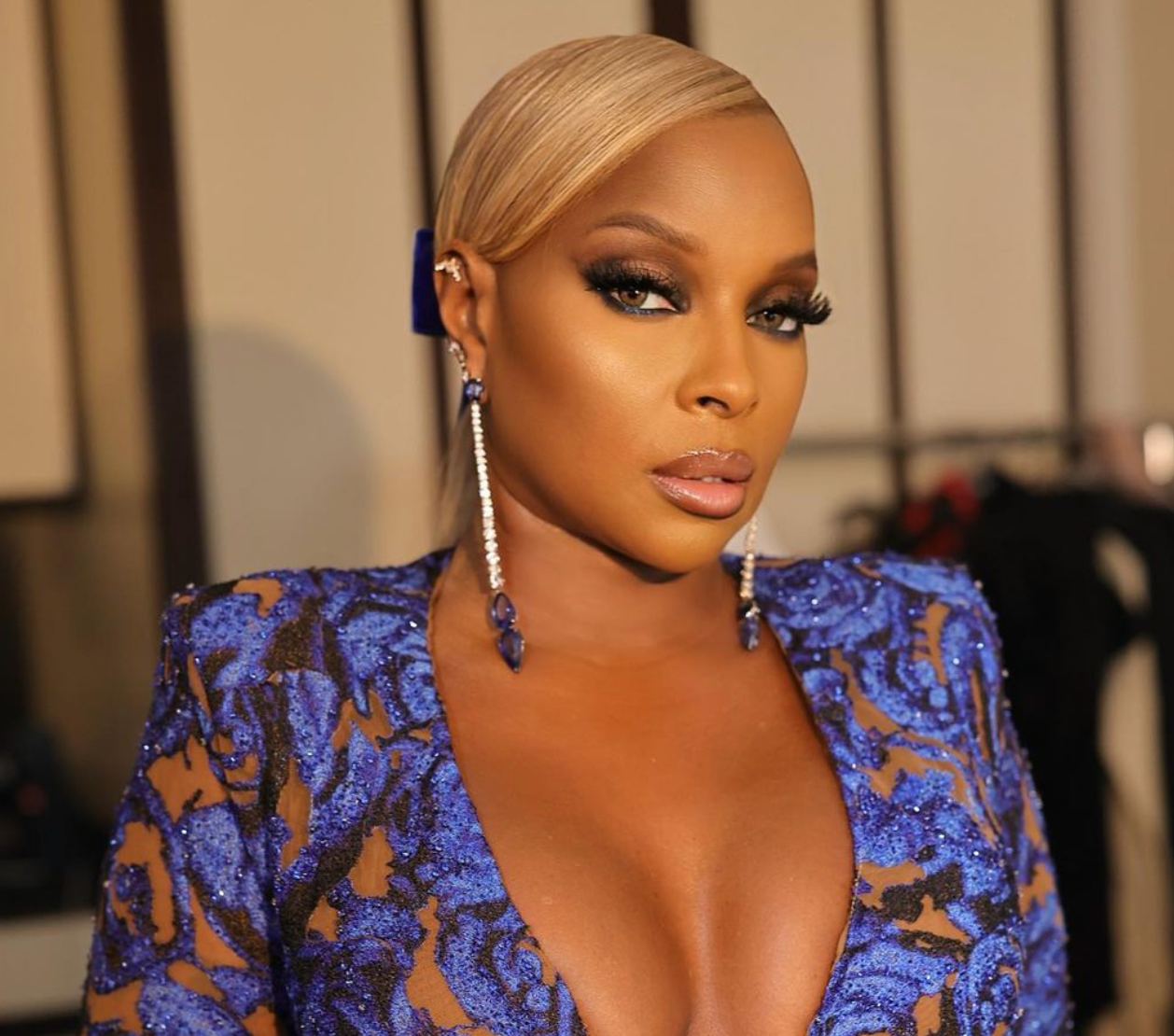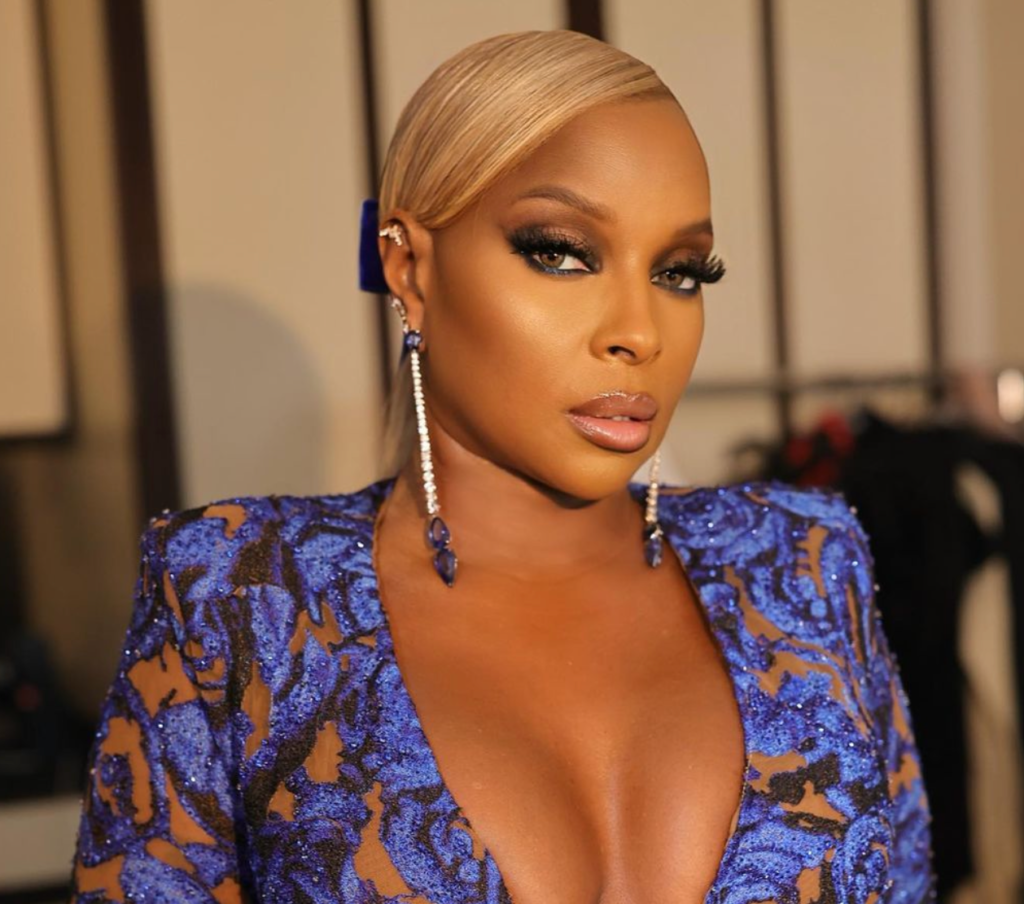 MARY J. BLIGE
Makeup Artist: Merrill Hollis
Products Used: I started by priming her skin with the Danessa Myricks Beauty Yummy Glow Serum in "Juice Boost" before applying foundation to maintain her gorgeous glow. I based the lid and bottom lash line with a layer of Black cream color from the "Primary Waterproof Cream Palette". Then I swept a bit of the "#09 Yummy Skin Blurring Balm Powder" into the crease and corners to create depth.

Next I layered on "Trance" a deep velvety blue shade from the Lightwork IV Palette along with a touch of ColorFix Metallics in "Fireworks" to bring the heat! I followed with "W04 Vision Cream Color" foundation using a dampened "Yummy Velvet Sponge" to create the silkiest coverage for that luminous second-skin look. Using a blunt stippling brush, I then carved out her features using the "#09 Yummy Skin Blurring Balm Powder", and layered a bit of the "#05 Yummy Skin Blurring Balm Powder."

To set the foundation I apply a thin layer of "Evolution Powder in 3.0" using my favorite "Dark Chocolate" Yummy Velor Puff. After lightly dusting off the powder; I stipple Yummy Skin Blurring Powder Flushed in "Jubilee" onto the cheeks to add a bit of color. The Dew Wet Balm in "Clear" followed by a sweep of "Easy Breezy" from the Lightwork 1 Highlighting Palette adds the perfect reflection to the high points of the face.

To finish off the look I sweep on "ColorFix Matte in "Creme Brûlée", [which is] a muted mauve color. [I do this] before applying a "Clear" ColorFix Glaze to make the lips pop!
2023 Met Gala Mary J. Blige Product Breakdown
Okay, now that you know how to recreate Mary's stunning look. Here are also all the products you will need.
Breakdown:
inspiration: For this event, I want to dial up the smolder so I tap the center of her lid with the shade "Divinity" also from the Lightwork IV palette! Then I continue shaping her eyes by sweeping the black liner into both the top and bottom lash lines then add mascara!
Met Gala 2023 Paris Hilton Makeup Look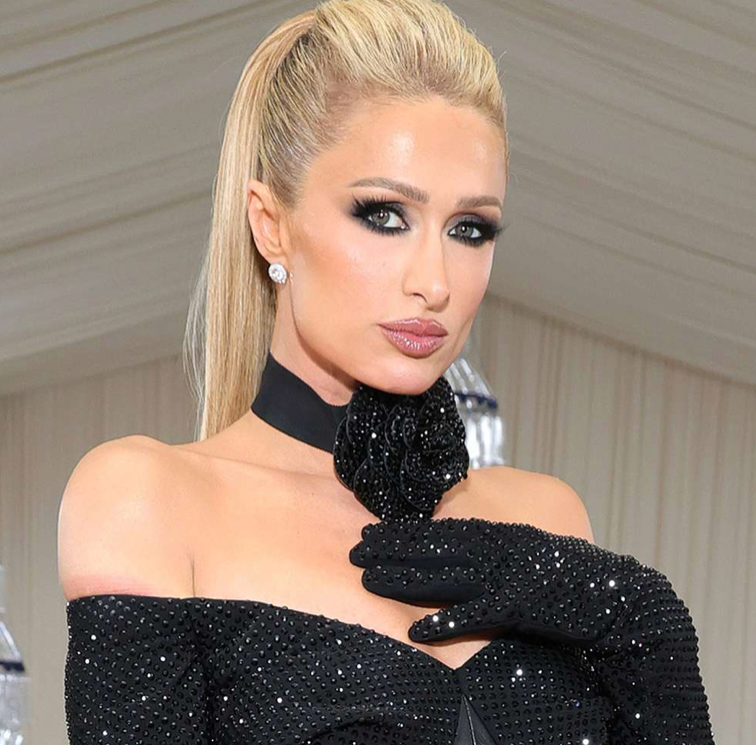 PARIS HILTONS:
Makeup Artist: Steven Tambia
Products Used: I really want to bring in an element of strength and smoke to the eyes. For this I use…Danessa Myricks ColorFix Matte liquid pigment in "Quiet Storm;" and "Black Out" and lined with "Linework Paint Brush Waterproof Liquid Eyeliner" to frame the entire eye.

I keep Paris's skin soft matte with strategic placements of luminosity. To achieve this glowing complexion, I used "Yummy Skin Serum Foundation" in the shade 12w. For a youthful and flushed look; I topped off her complexion with "Yummy Skin Blurring Balm Powder Flushed" in the shade "Rosé N Brunch." [Also add] a touch of "Dew Wet Balm" in the shade "Clear" for that glossy pop.
To lock everything in place my absolute favorite security blanket "Set It Forever Mist Oil Control Setting Spray." [This] ensures a long lasting makeup application.
2023 Met Gala Paris Hilton Makeup Product Breakdown
That's HOT. Now you can be too! Below is a comprehensive list of every item you need to go cop to recreate Paris' glam look.
Breakdown:
inspiration: For Paris's MET Gala look, I simply allowed the custom garment by Marc Jacobs to flood me with inspiration. The theme is Karl Lagerfeld where glamor meets edge. The silhouettes and lines are classic and timeless, but the textures are modern and chic.
Met Gala 2023 Adut Akech's Beauty Breakdown!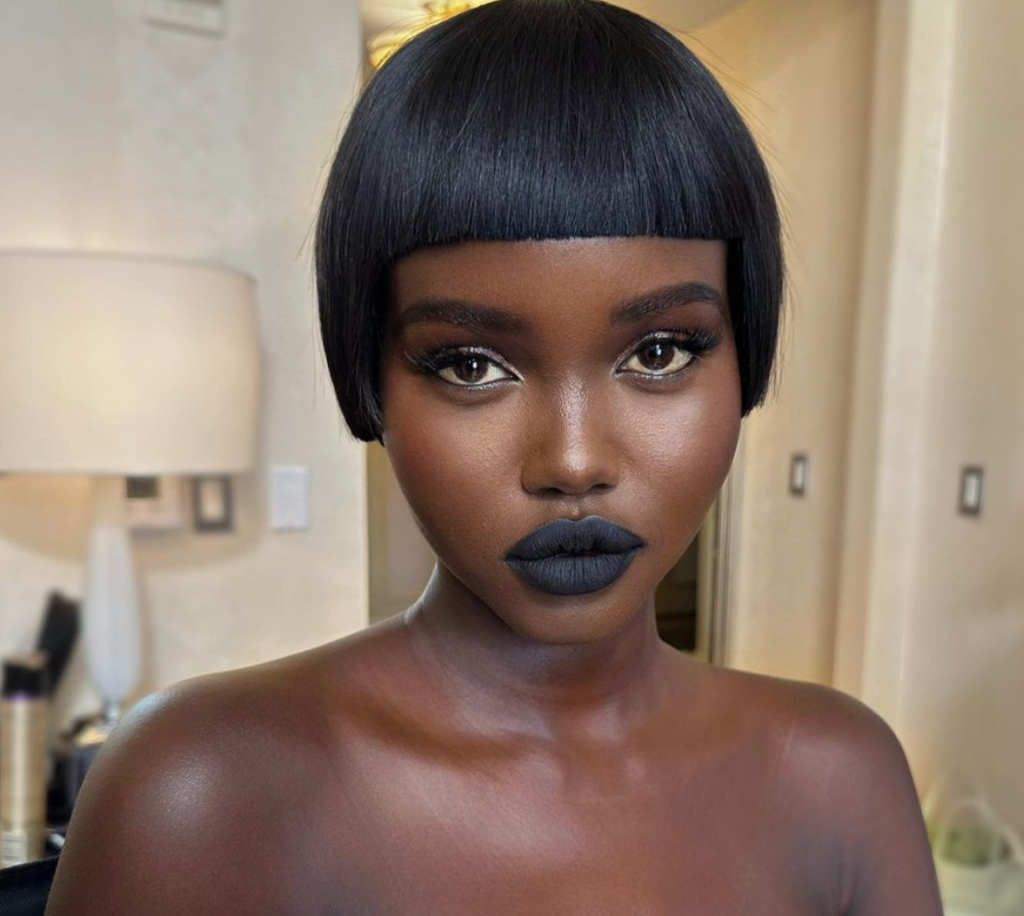 ADUT AKECH
Adut is SUCH a BEAUTY! Her Met Gala incorporates a fun trend, bold eyebrows with bold lips. Akech's sultry noire lip color is edgy, and avant grade.
Like it? Love it? Want to recreate this design? Perf! Here are products to make it happen!
Makeup Artist: Keita Moore
Product Breakdown:
**Want Even More Beauty, Lifestyle, Hair, Fashion as well as Celebrity Style Sighting News, Insights as well as Trends? Well Honey do we have something special for you! Slide on over to our TikTok or Inspo filled Pinterest! Click HERE**
Thoughts on Met Gala 2023 Beauty: Get Paris Hilton, Mary J Blige, and Adut Akech's Looks!? Well let's connect then! We're always around and love to hear from you. Therefore, join the discussion and talk all things 1966 Magazine; fashion as well as celebrity style sighting related to us by dropping a comment like its hot down low. Or also hit us up on our TikTok, Instagram (1966mag); Tumblr, Pinterest or tweet us @1966magazine.