Great purse, luxe detailing and the most iconic supermodel. The Fendi In Love With My Peekaboo Campaign has it all! Plus, this handbag is extremely fashionable; working effortlessly with day/night outfits, and well-made with sophisticated finishes as well as touches.
What type of embellishments can FENDI bag lovers expect? FENDI says buyers can, "Admire the emblematic charm of the iconic Peekaboo with its endless combinations of textures and tones. Made of leather and embellished with the classic twist lock on both sides. [The bag] features a soft leather lining visible from the outside; a removable and customizable inner pocket, and gold finish metalware. Can be carried by hand or on the shoulder thanks to the handle and the adjustable; detachable shoulder strap. Made in Italy."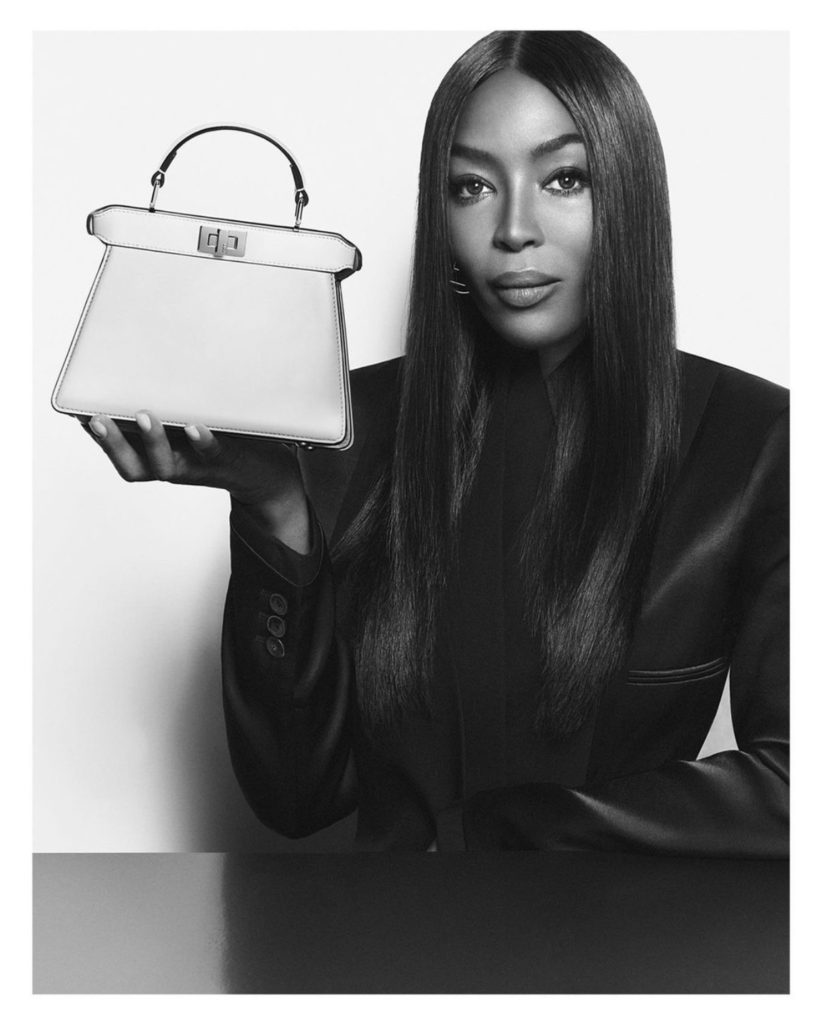 Sounds like a wonderful, classy handbag! However, now that we know more about the bag; let's get into the actual campaign developed for it.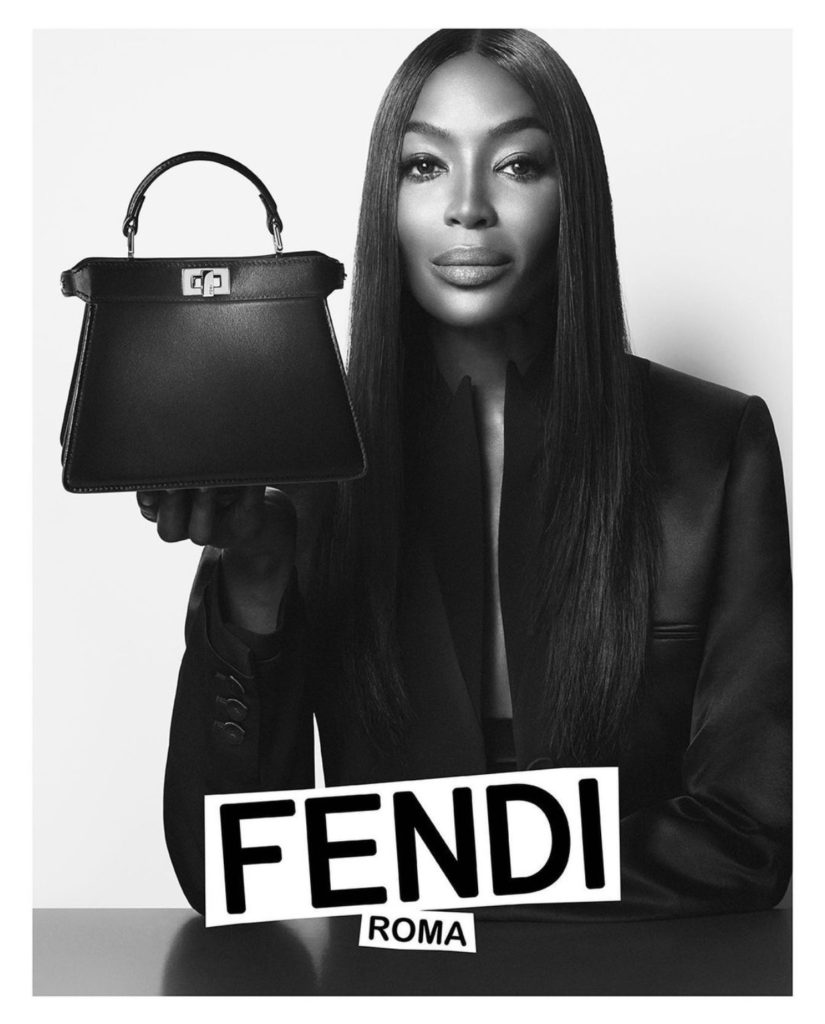 FENDI In Love With My Peekaboo Campaign Starring Naomi Campbell!
The FENDI luxury couture house's campaign is glamorous simplicity at its finest. Showcasing various tones and color ways of their fabulous handbag. Therefore, the best place to get more stylish insights as well as details about this campaign would be from the FENDI brand itself.
Therefore, what does the fashion company have to say about the Peekaboo visuals? Regarding, the campaign FENDI states,
"Perfectly embodying the independence, ambition, and strength of character that the FENDI Peekaboo represents; Naomi Campbell stars in the In Love With My Peekaboo campaign, shot by David Sims. [Furthermore] long time friend of Fendi Artistic Director Kim Jones [as well as] Silvia Venturini Fendi also stars in the campaign.

Supermodel, actress, and philanthropist. Naomi Campbell amplifies the strong character of the Fendi Peekaboo in the campaign. Shot by photographer David Sims in both black and white and color. The In Love With My Peekaboo campaign is inspired by cinematic visuals.

The Peekaboo can be worn open on one side; to reveal something about yourself to the world, keeping some secrets on the other side. Carrying a Peekaboo says something about a very strong, powerful and empowered person.

Bold feminine energy. The Peekaboo is timeless. It will stay in Fendi's history forever."
Want this bag? Well, you will be happy to know that it is available now at the FENDI online store (Fendi.com). The small is available for $4400 and the medium size for $5800. Happy shopping!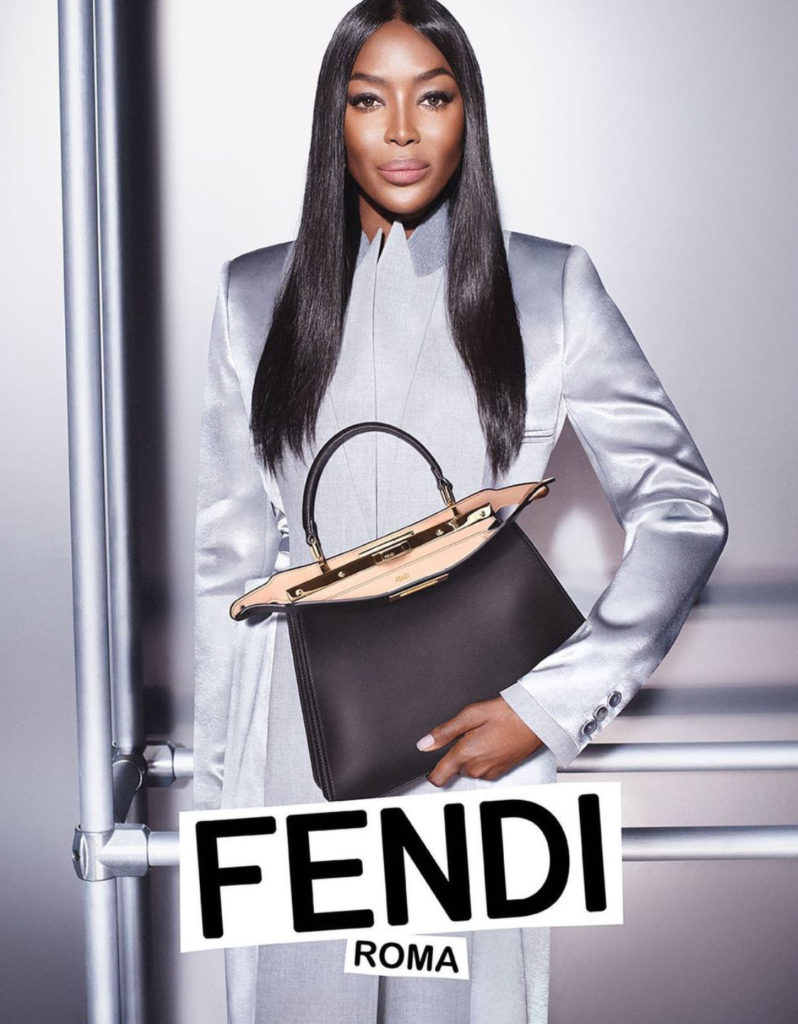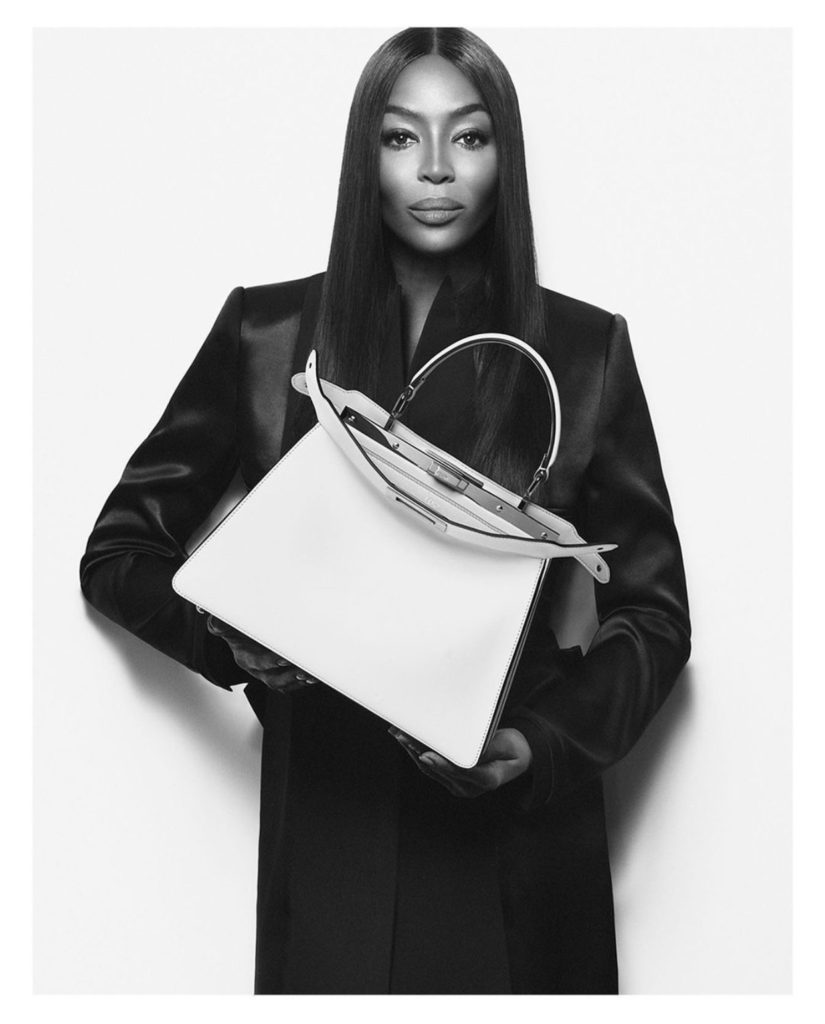 **Want Even More Beauty, Lifestyle, Hair, Fashion as well as Celebrity Style Sighting News, Insights as well as Trends? Well Honey do we have something special for you! Slide on over to our TikTok or Inspo filled Pinterest! Click HERE**
Thoughts on FENDI In Love With My Peekaboo Campaign Starring Naomi Campbell!!? Well let's connect then! We're always around and love to hear from you. Therefore, join the discussion and talk all things 1966 Magazine; fashion as well as celebrity style sighting related to us by dropping a comment like its hot down low. Or also hit us up on our TikTok, Instagram (1966mag); Tumblr, Pinterest or tweet us @1966magazine.