Give your skin a mini makeover! Transform and glow up with Earth Therapeutics Rose Quartz Facial Roller & Gua Sha Facial Tools. Designed to completely revitalize and enhance your skin.
How? Well, in order to give you a quick overview on how using such tools can beautify your skin; we went to the source to get all the details! In regards to their facial tools Earth Therapeutics reveals,
"Introducing Earth Therapeutics' latest Rose Quartz Soothing Facial Roller and Rose Quartz Soothing Facial Tool – a duo of glow-boosting manual massage tools designed to sculpt, tone and reduce surface inflammation and puffiness over all areas of the face.
Easy-to-use, safe and effective, these tools are ideal for building an efficacious skincare routine, while empowering self-love rituals. They are also made from 100% Rose Quartz Stone, which has been used for centuries to rejuvenate skin and is rooted in the most basic form of natural skincare.
In addition, these hand-crafted tools perfectly fit facial features, and work to stimulate circulation and relieve tension to reveal a lifted, depuffed, smooth, and healthy-looking complexion after every use."
Earth Therapeutics Rose Quartz Facial Roller & Gua Sha Facial Tools-Say Hello GLOW!
Now let's take a closer look at these awesome beauty items that are now up for grabs! There is a face roller and facial tools. Both are great for helping with skin inflammation, puffiness, as well as skin radiance.
Remember, you can utilize such skincare tools once, or twice a day, or even once a week. You will not aggravate or damage your skin unless you apply way too much pressure than what is necessary. Therefore, be very gentle as you handle the skin and in about a month you will really start to notice and reap the benefits!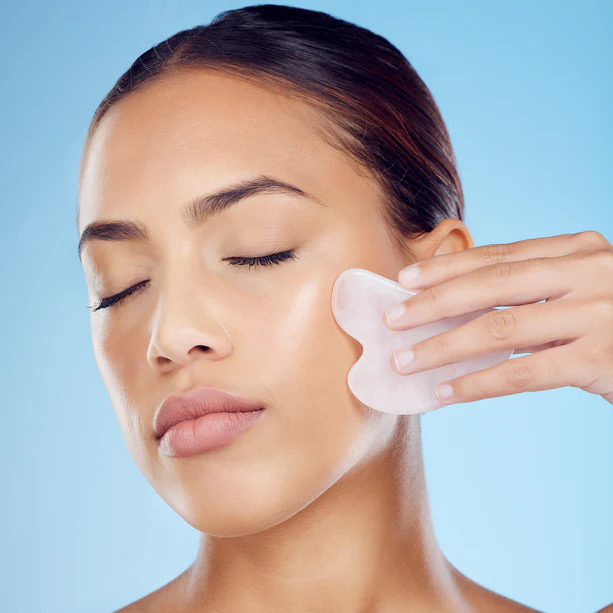 Specially designed with 100% Rose Quartz Stone and rose gold hued joints, this Facial Roller helps reduce surface inflammation and puffiness while also eases tension along the jawline, where stress accumulates. Used with your favorite serum, moisturizer or sheet mask, it also evens out the application, so the treatment absorbs more easily. (May be refrigerated to enhance cooling effect.)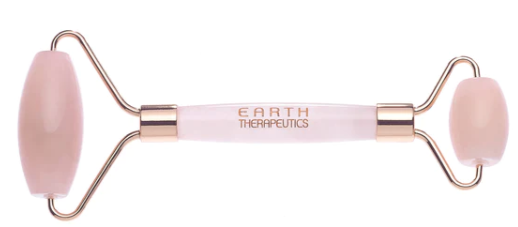 For more advanced lifting, this elegant Gua Sha-inspired tool gently massages your face to stimulate energy, soothe tired skin, and prep your face to better absorb skincare products, such as oils and serums. It also increases circulation, improves lymphatic drainage, de-puffs eyes — and provides a calming effect to the face!
**Want Even More Beauty, Lifestyle, Hair, Fashion as well as Celebrity Style Sighting News, Insights as well as Trends? Well Honey do we have something special for you! Slide on over to our TikTok or Inspo filled Pinterest! Click HERE**
Thoughts on Earth Therapeutics Rose Quartz Facial Roller & Gua Sha Facial Tools-Say Hello GLOW!!!? Well let's connect then! We're always around and love to hear from you. Therefore, join the discussion and talk all things 1966 Magazine; fashion as well as celebrity style sighting related to us by dropping a comment like its hot down low. Or also hit us up on our TikTok, Instagram (1966mag); Tumblr, Pinterest or tweet us @1966magazine.